You can now ship items from our warehouse to events directly from the platform!
Who has access to ship items from our warehouse to events?
Customers who have access to events shipping based on their contract.
Users with an admin or campaign manager roles can see the "Events" tab in the main menu.
How can you ship items from our warehouse to an event venue?
Go to the "Events" tab
Click on "Send to Event"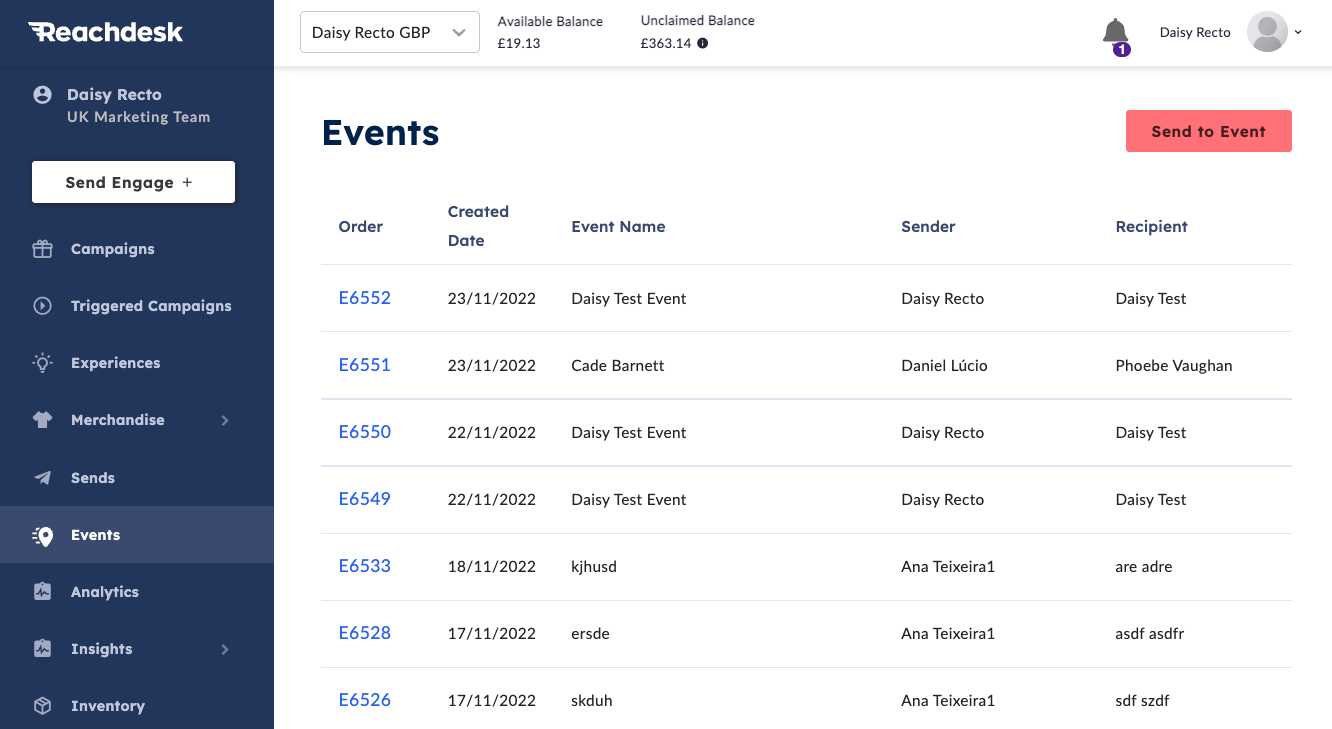 Select the Warehouse where you want to send from
Select the Items and quantity you want to send
Click "Next Step: Recipient"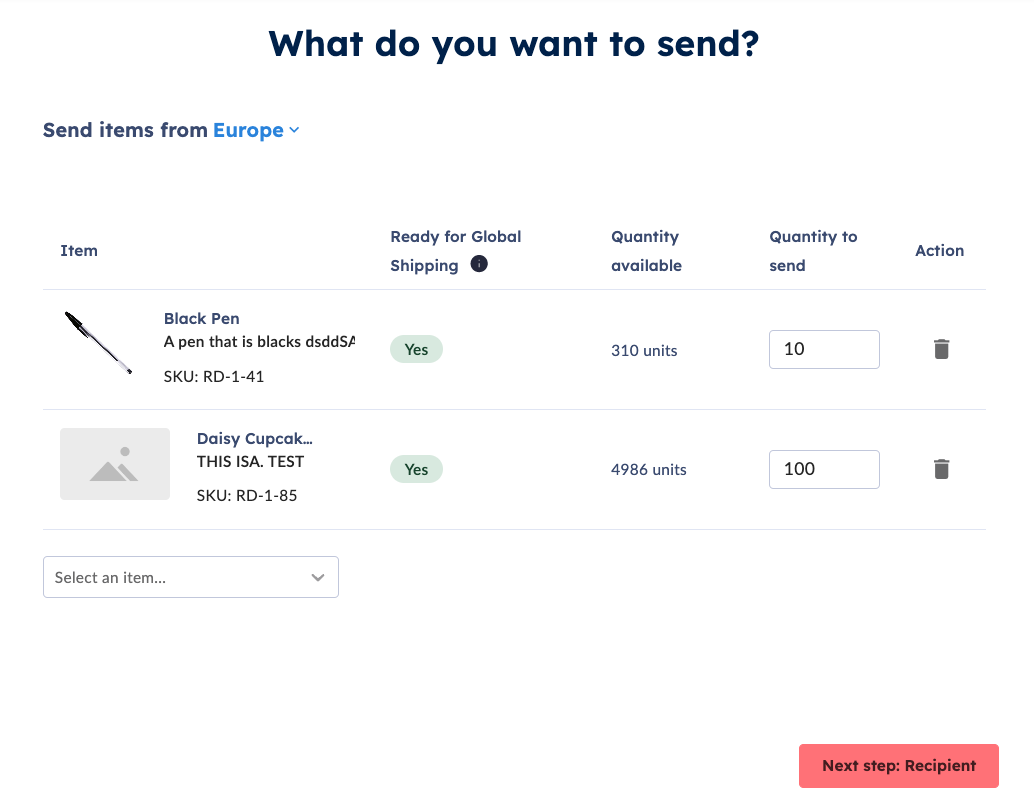 Populate the details of the event and the recipient receiving the package

Note that the earliest arrival date cannot be less than 5 business day from today's date. If you want to have it delivered earlier, please contact our support team (support@reachdesk.com).

Click "Next Step: Packaging Instructions"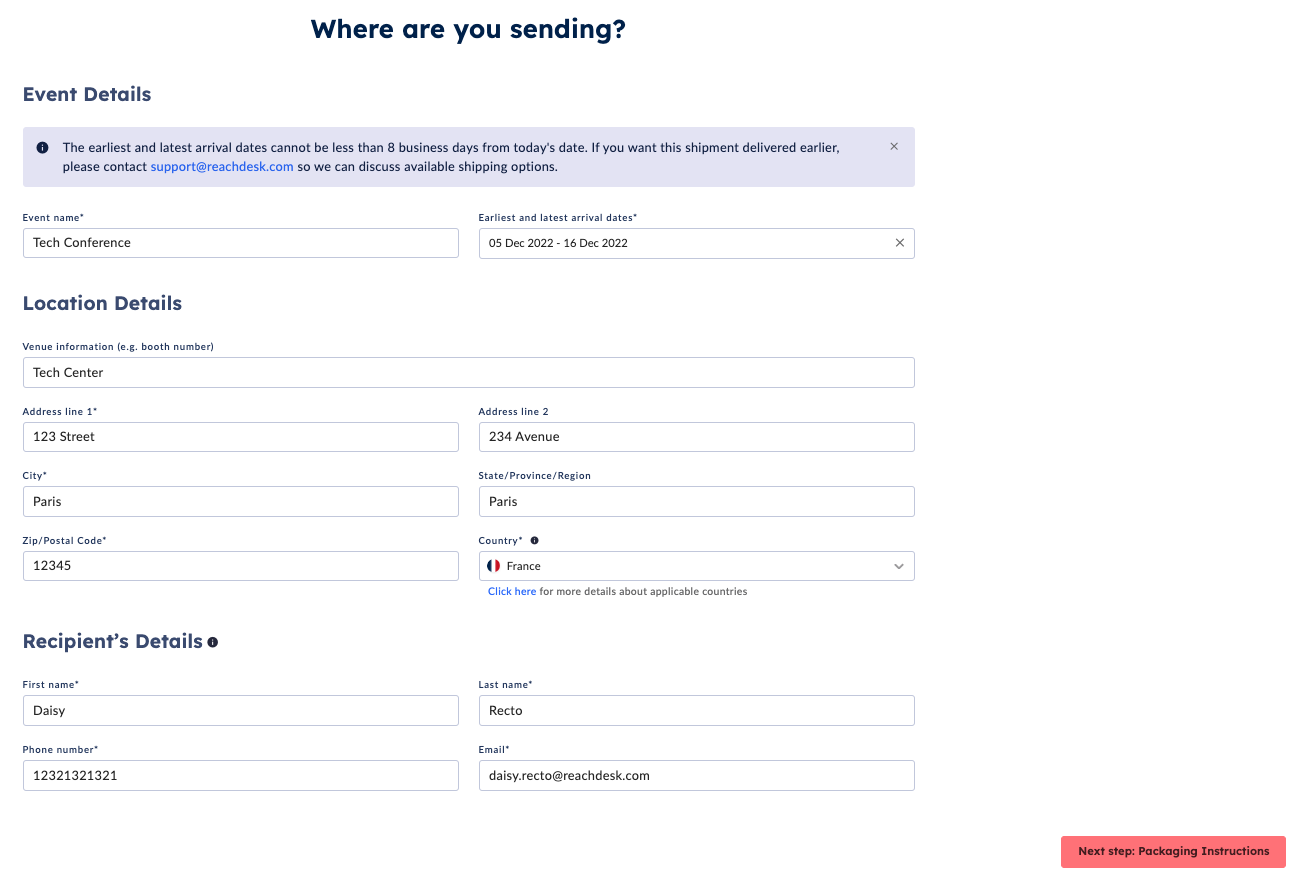 Input any packaging instructions in necessary
Add a packaging label with more specific event venue details (e.g. Booth number) that will be placed outside the box(es) that will be shipped to the event. This is important so that the venue can identify the box(es) that are shipped from our warehouse.
Click "Next Step: Payment"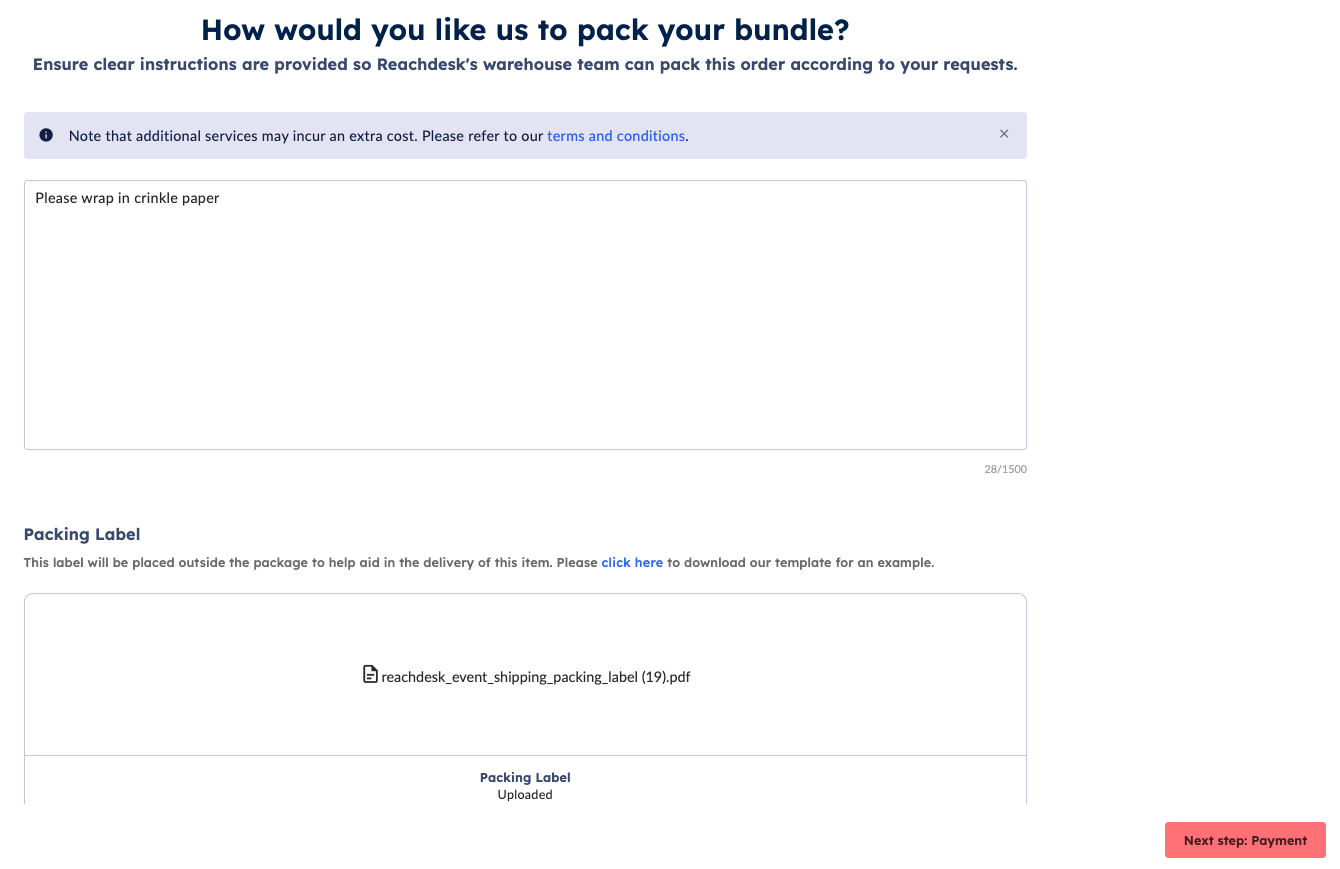 Select the payment wallet you want to use to pay for this events shipping
Click "Next Step: Review"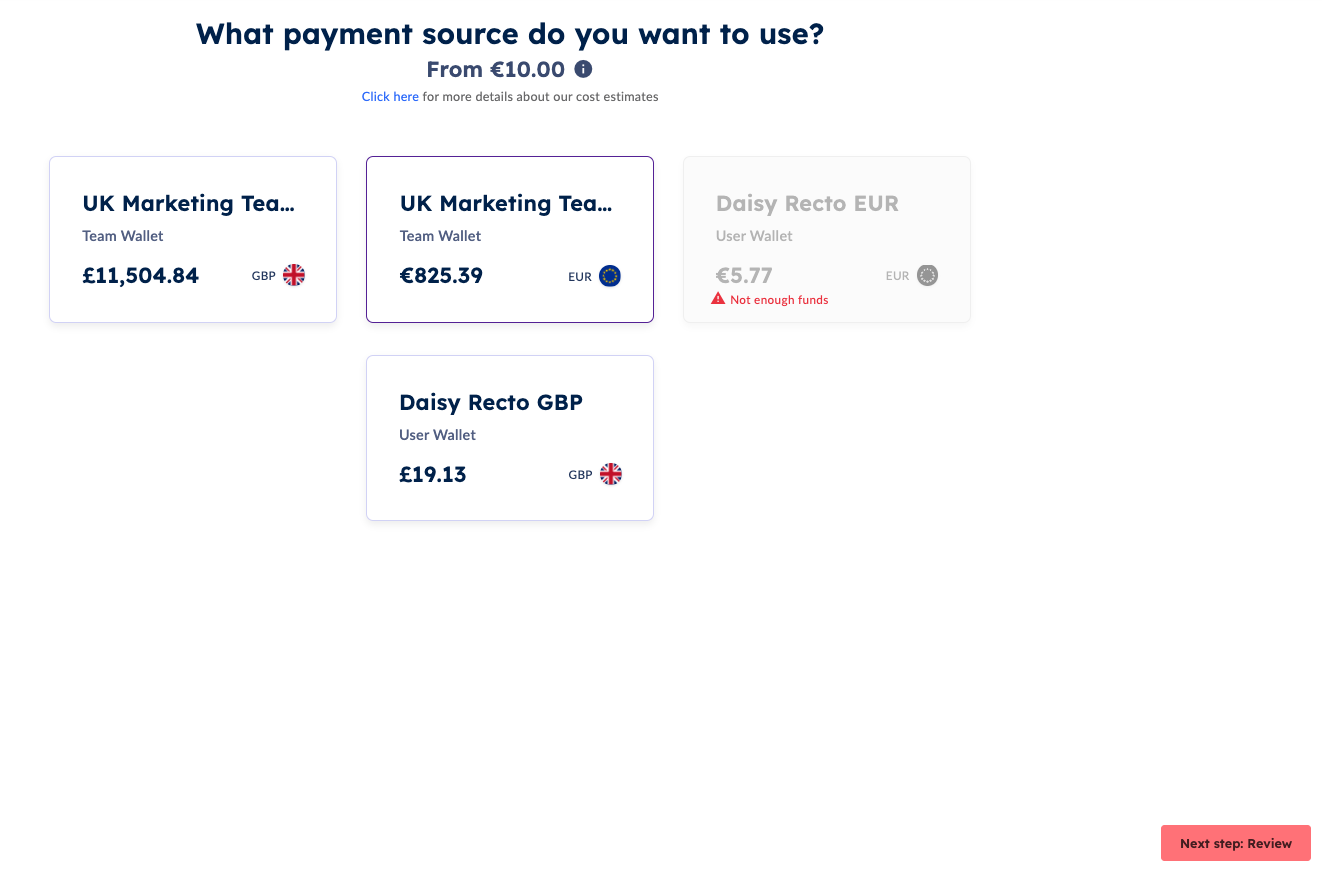 Review the event details you populated.
Feel free to click "Change" to make any changes.
Once you click "Send," the only way to make any changes will be to contact our Support team.
Click "Send"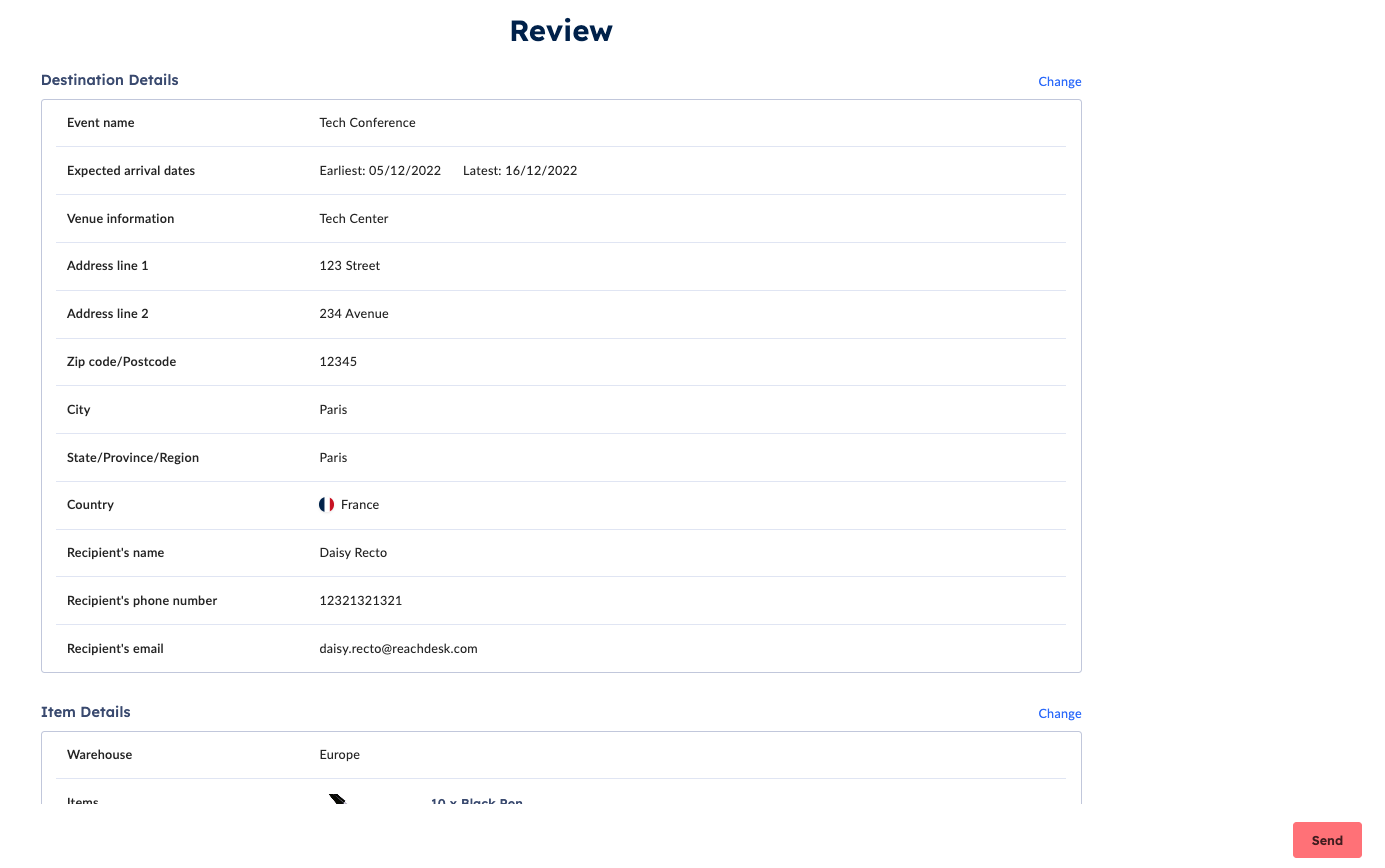 You should see the event in the Events table.

You can click on the Event Number to see more details about the Event Order.
The tracking details will appear once the Event Order has been shipped.

If you are not seeing the tracking details, please contact the Support team.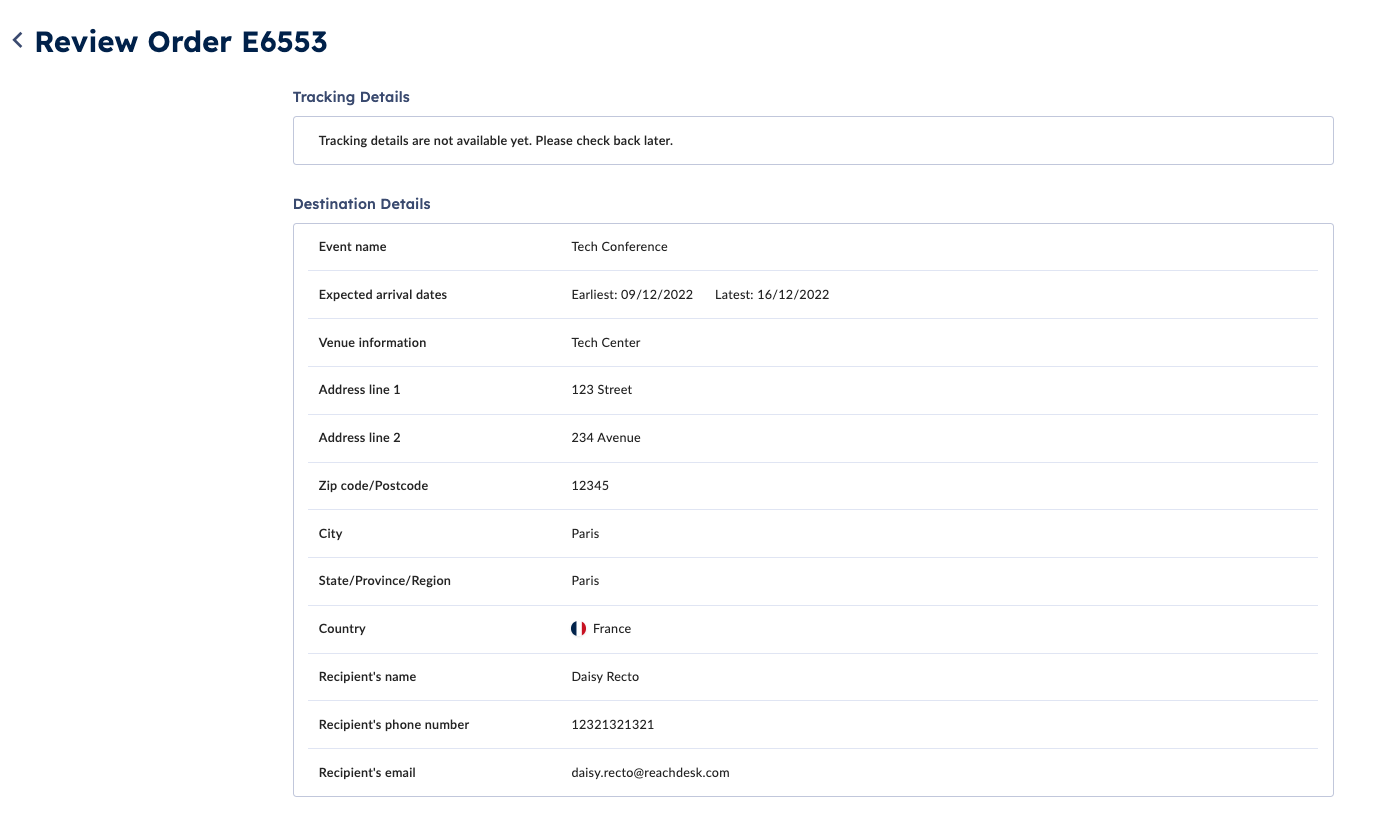 Where can I see the previous event orders I placed using the Asana form?
We are currently not showing past event orders in the Events tab. These are shown in the Sends Page because they are related to a Bundle Campaign.