Remove any constraints ( i.e company policies, environmental impact, not being able to accept due to their location, etc) from you recipients when getting a gift from you and allow them to donate the gift amount to charity instead of claiming the physical gift .
With this feature we are now offering the ability to allow recipients to choose to donate the value of the gift they are being sent to charity instead.

Let's see how it works...


1. Enabling Charity Donations when creating a new Marketplace Campaigns
For new campaigns the "Option to donate to charity" is already enabled by default.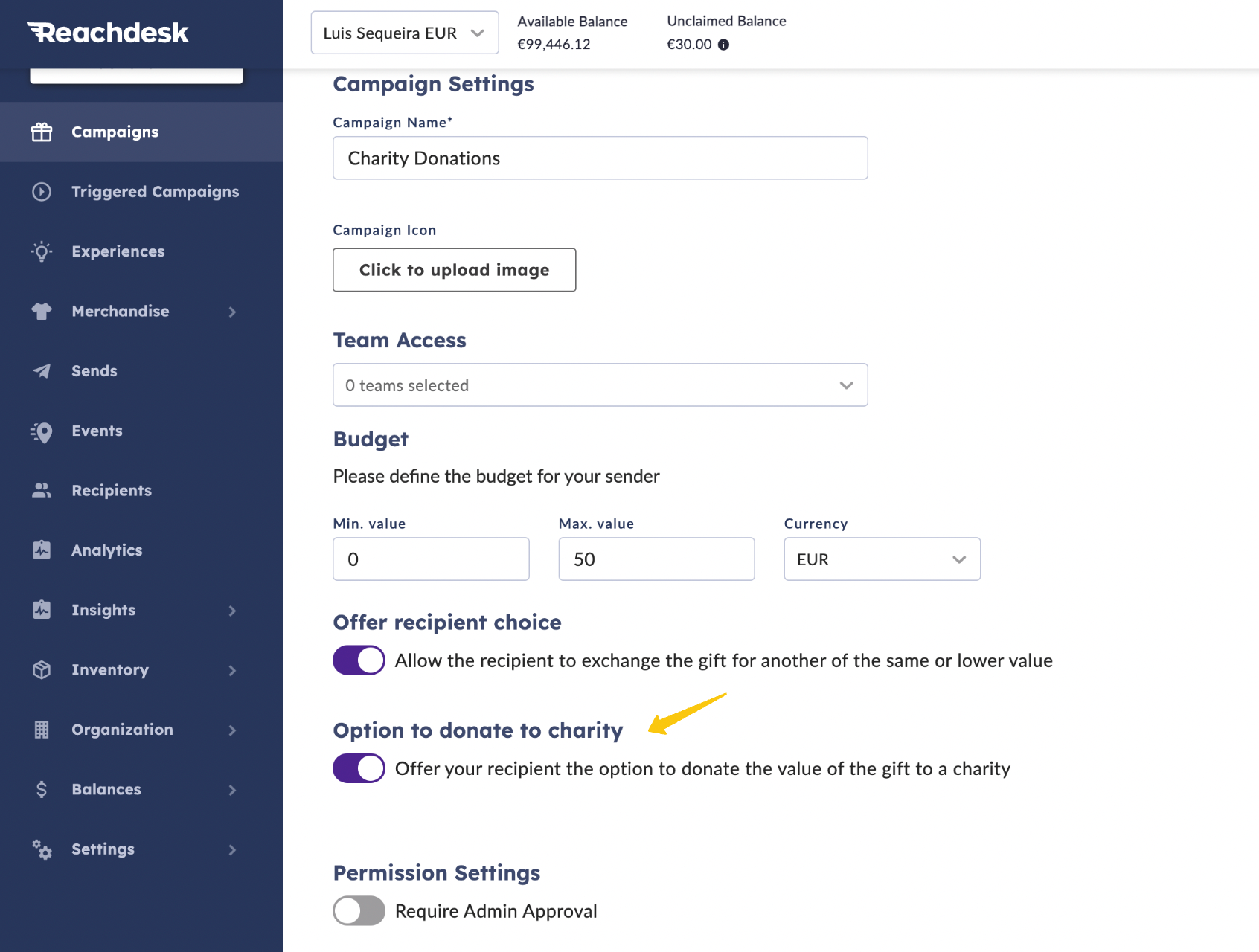 2. Enabling Charity Donations in existing Marketplace Campaigns
When enabling Charity Donations in an existing campaign, you will need to have enabled recipient choice ( if not already enabled).
Without this, Option to Donate to Charity will appear disabled.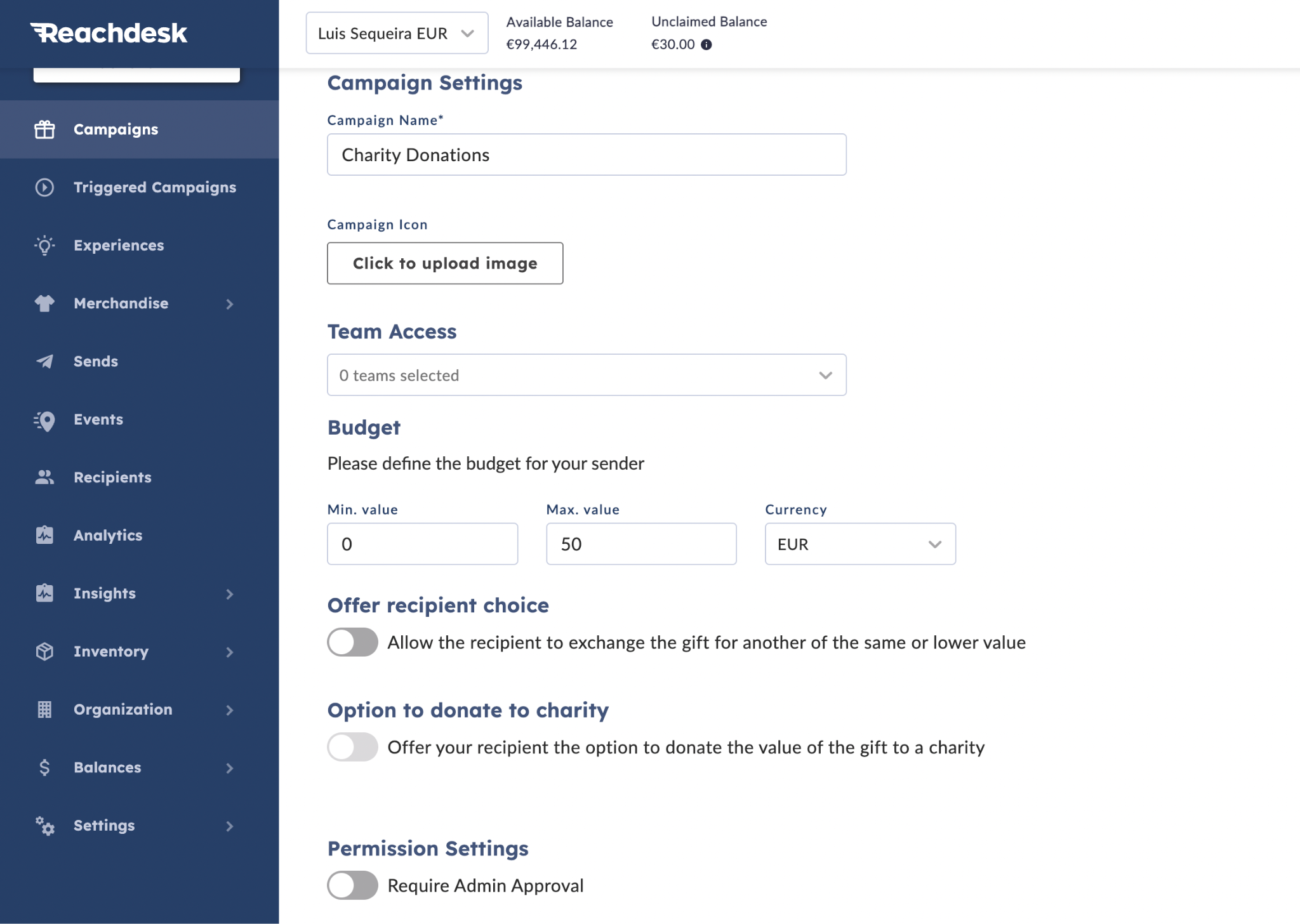 By enabling "Offer recipient choice", the "Option to donate to charity" will be active and you will be able to enable it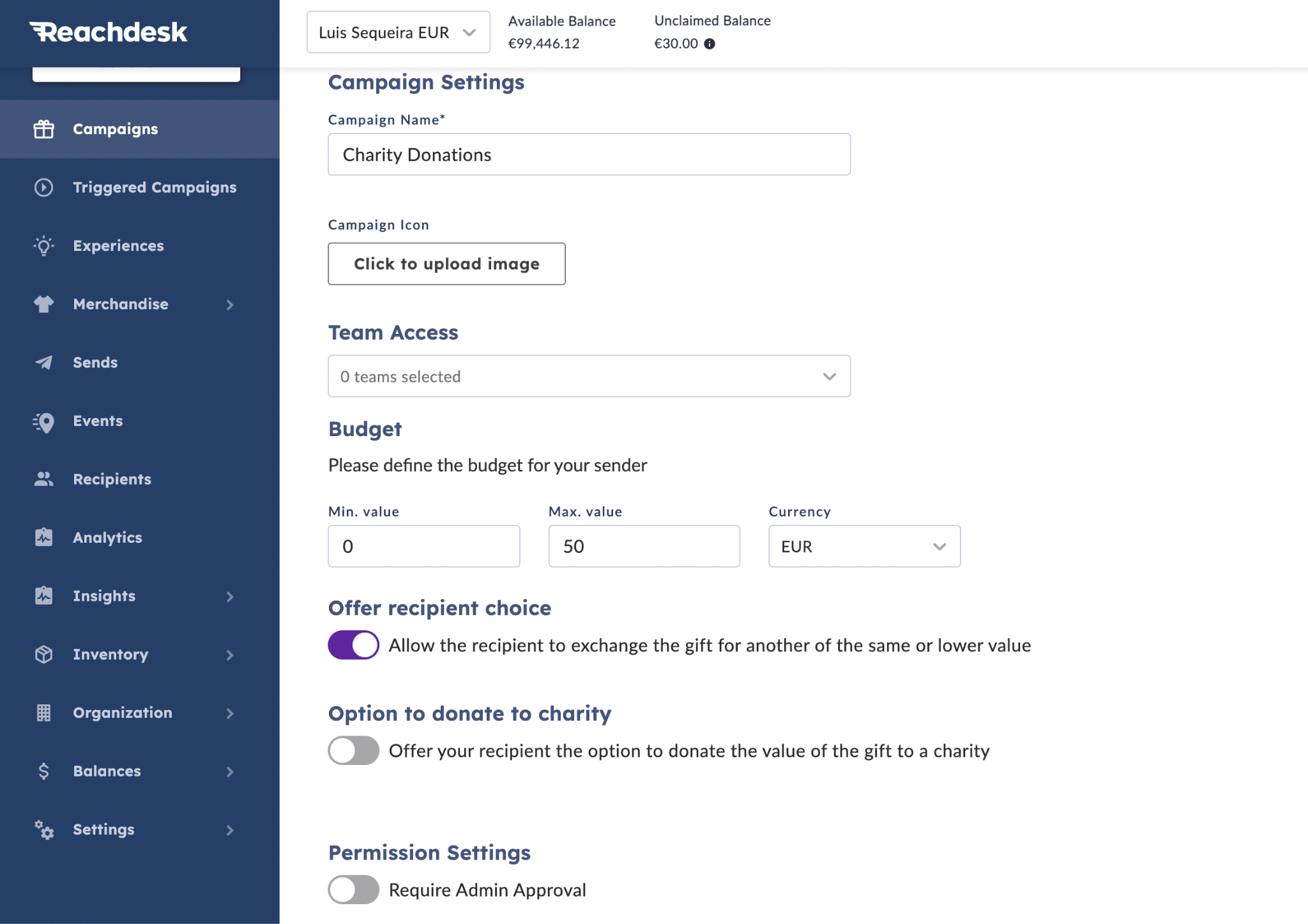 When it's active you just need to enable it.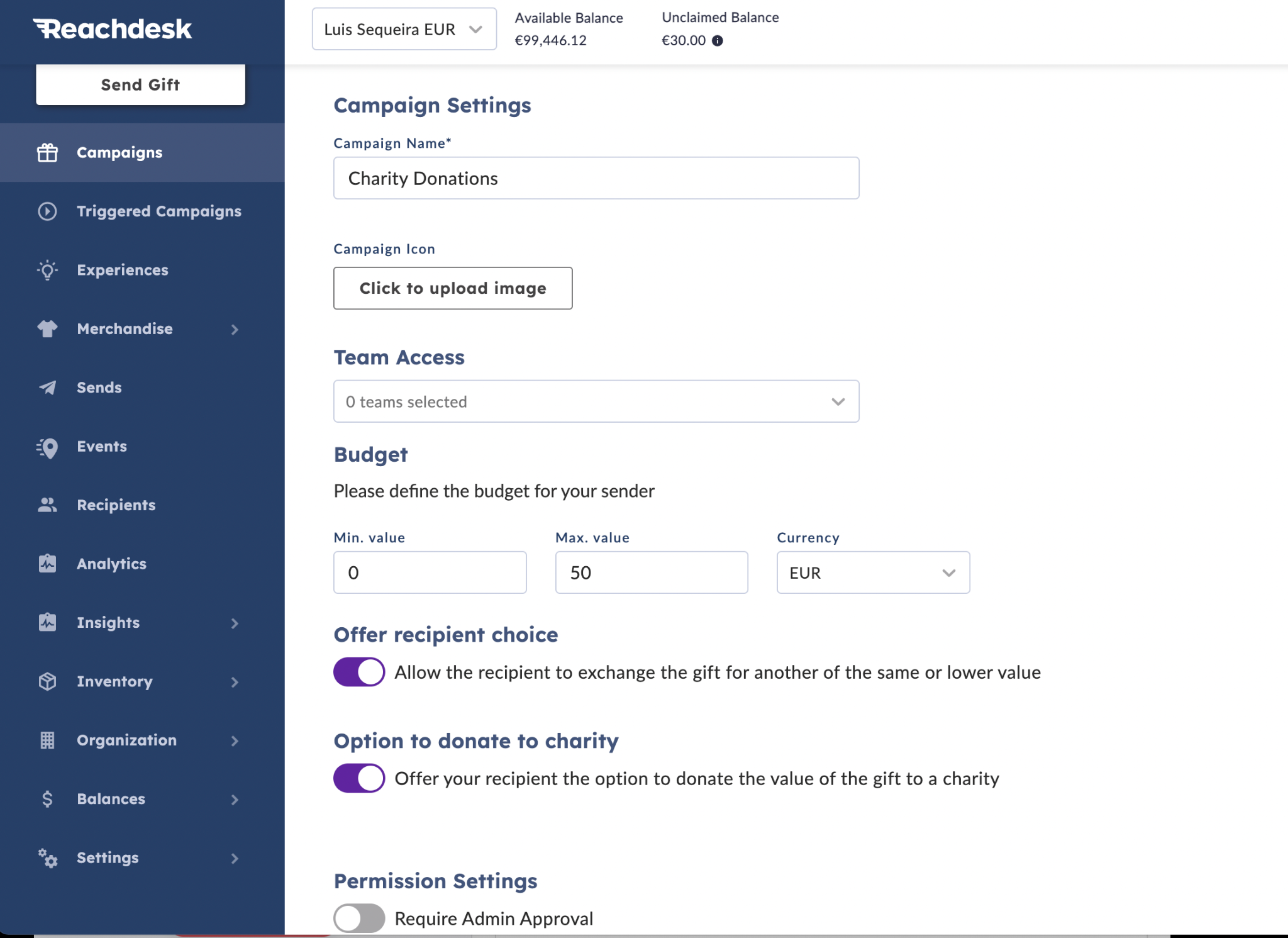 Ok now that the Option to Donate to Charity has been set up, it's time to send out some gifts :)
After adding the recipient details, in the next step you will need to select the right campaign. It's very easy to identify which campaigns have this option, there is a caption - Charity Donations - for each campaign, easy life…please choose the one you have just created and you are ready to go.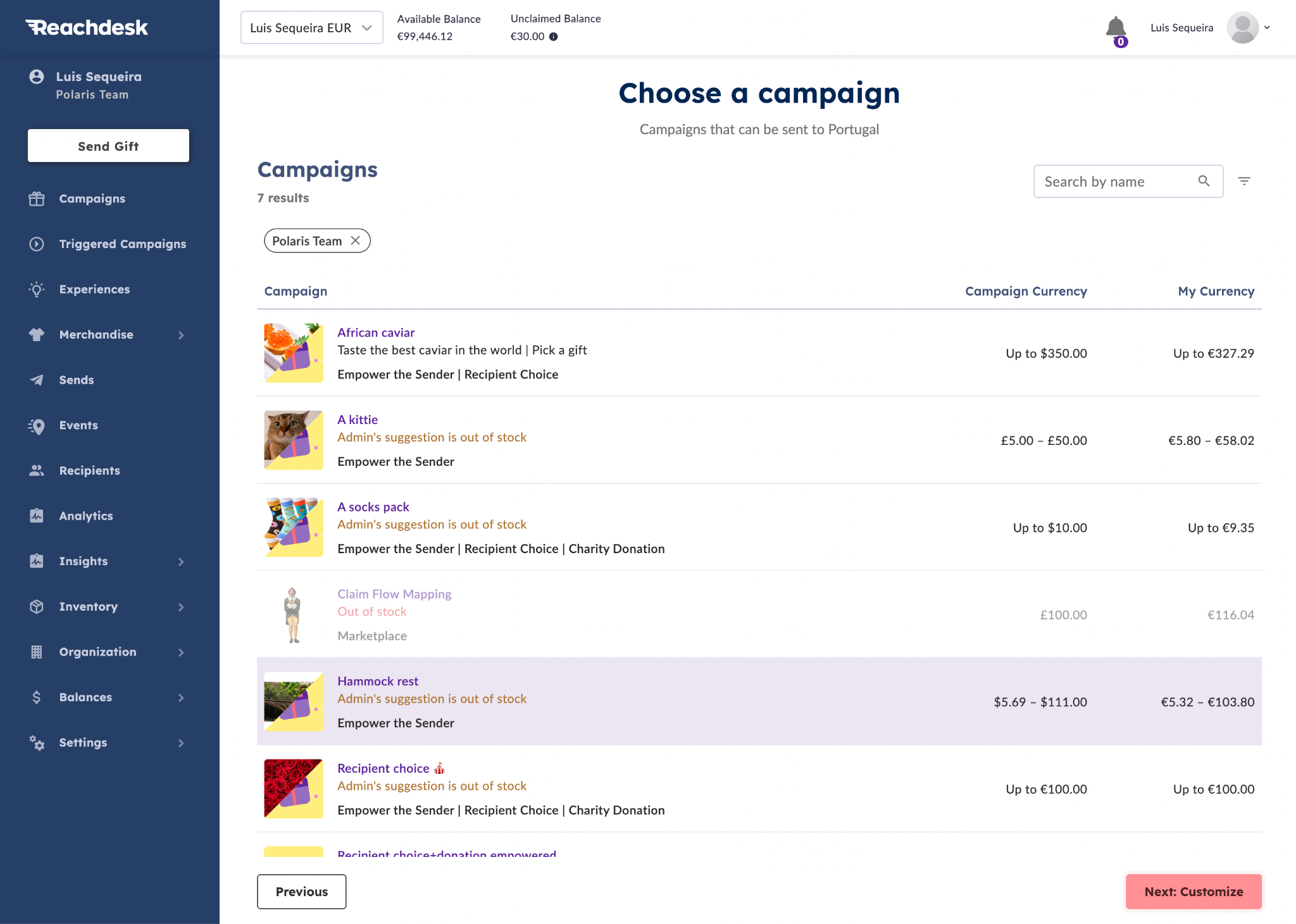 What will the recipient experience look like?
When claiming, the recipient will be prompt with the option to Donate the Gift Value do Charity.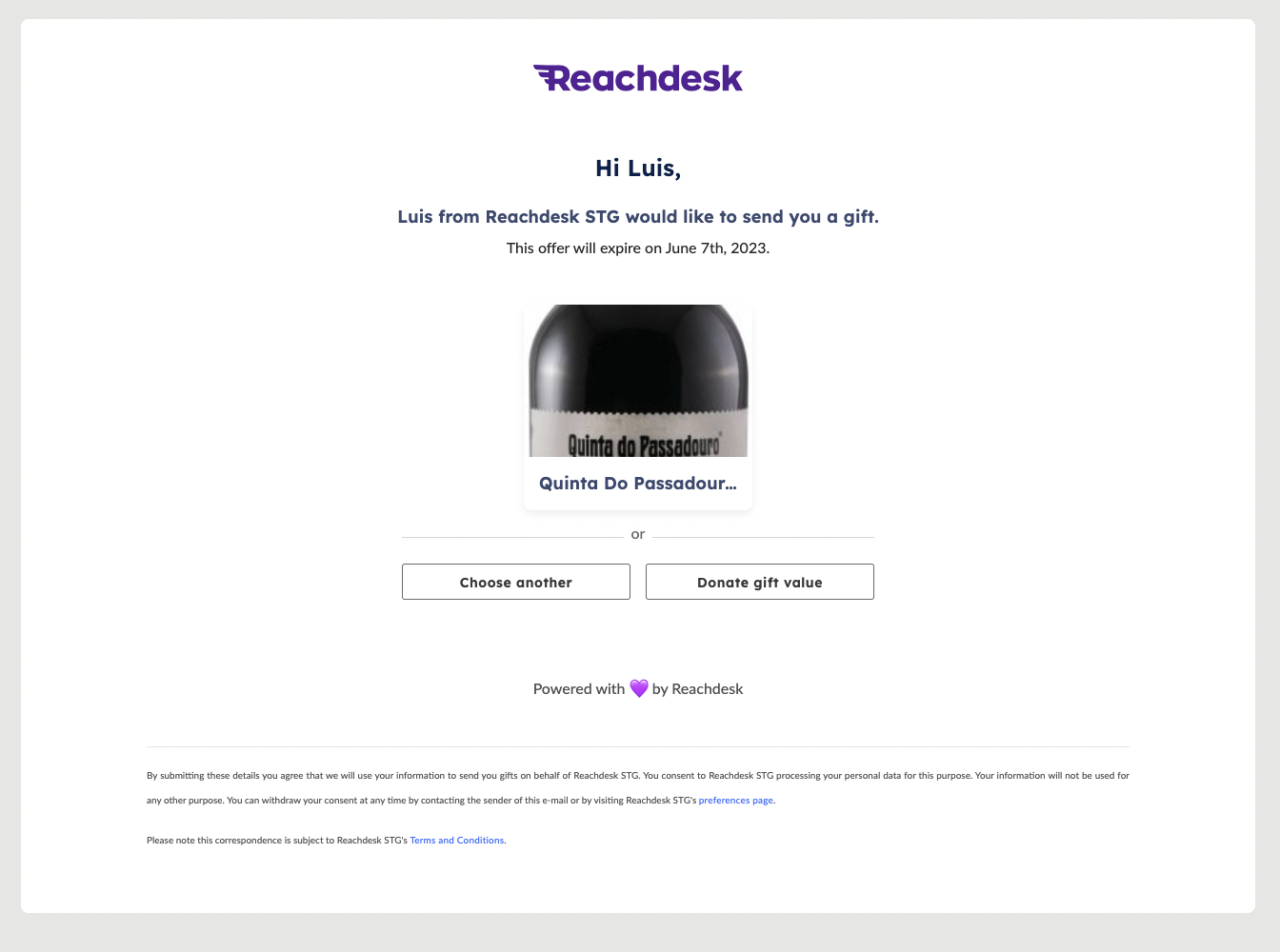 When selecting this option they will be prompted with a list of available charities where they can pick from.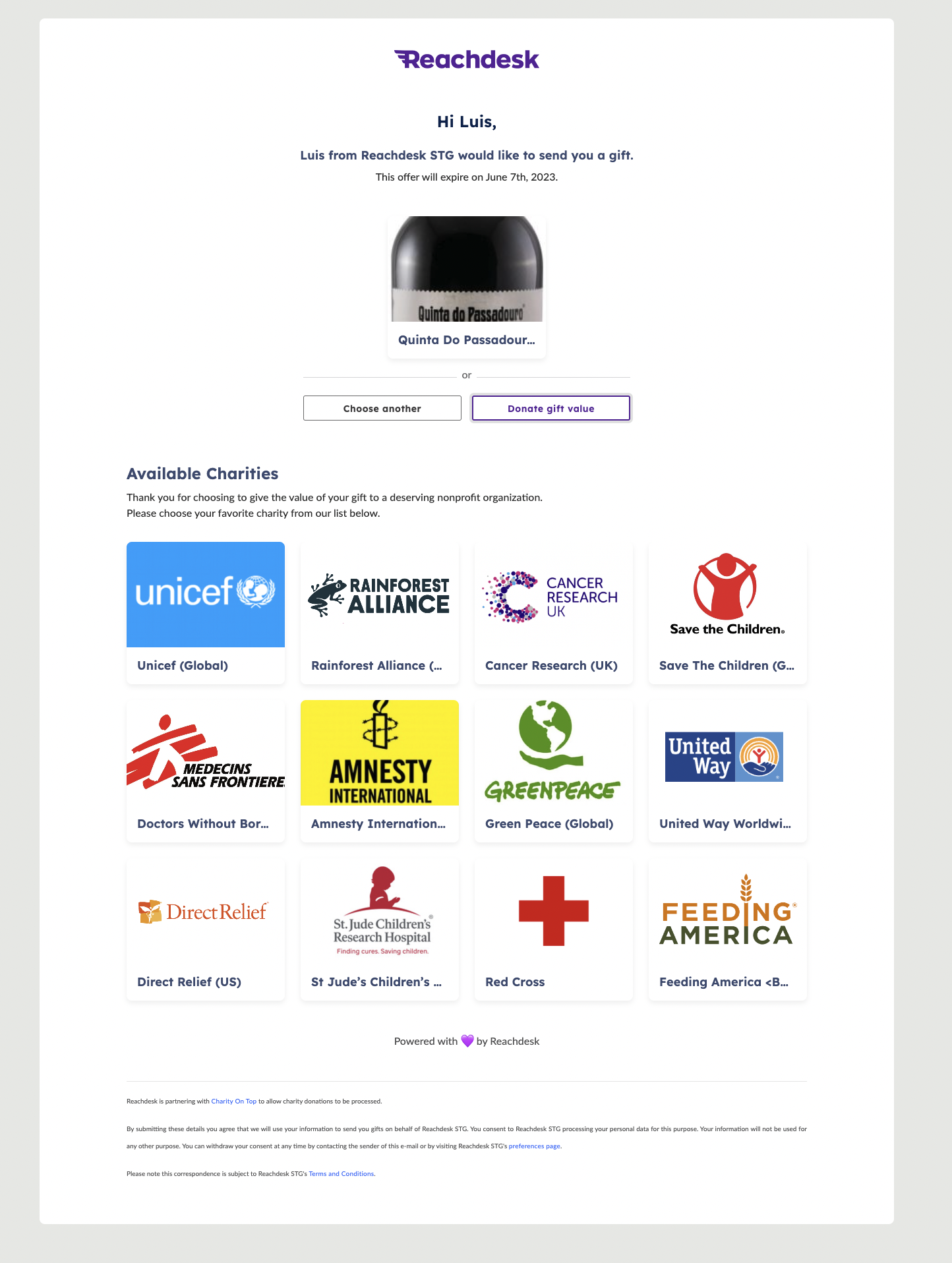 By clicking on one of the available charities, the recipient will be able to access a link with all information from this charity and will be able to confirm the donation.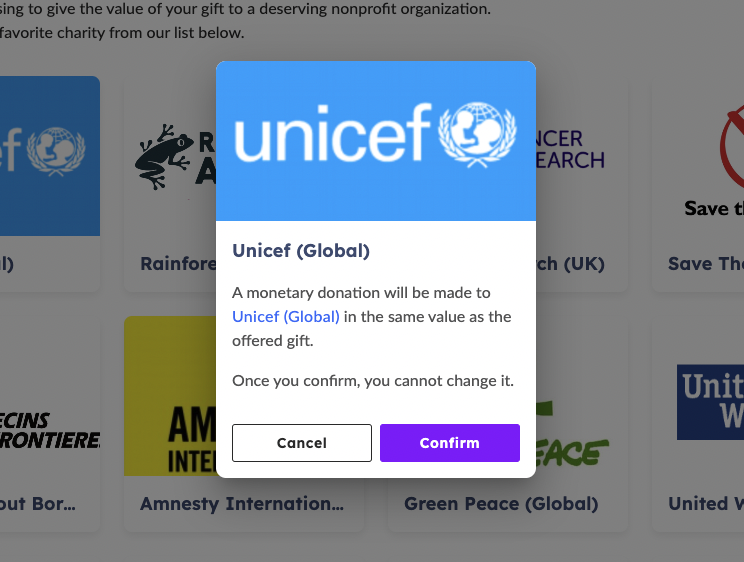 Once confirmed, a thank you page will be displayed, informing the recipient that the donation has been made to these charities.