Together everyone achieves more! This article will show you how an admin can build out teams, add users and assign budget. Here's a helpful video overview. Let's go!!!
It's very useful to create teams before users so that when you add users you can assign them immediately to the right team. In order to create a team follow these steps :
New Team e.g. Account managers
There is no limit, you can create as many teams as you need according to your business
Note : You can also delete a team by clicking the 'trash bin' icon.
! Remember to add a Primary Objective to each Team. This is a mandatory step. Setting this ensures that Users within the team get presented with relevant insights and recommendations give thier Team's Objective
Once you've created your team, you can assign a budget and campaigns to it. Click on the name of the team (or edit in the 'campaigns' column) and you will see :
Team Assignment to select the campaigns that team may use. Only the 'selected' campaigns will be visible for that team

Budget Settings to set a monthly budget per team e.g. £500. You can also decide if you want the budget to reset monthly or rollover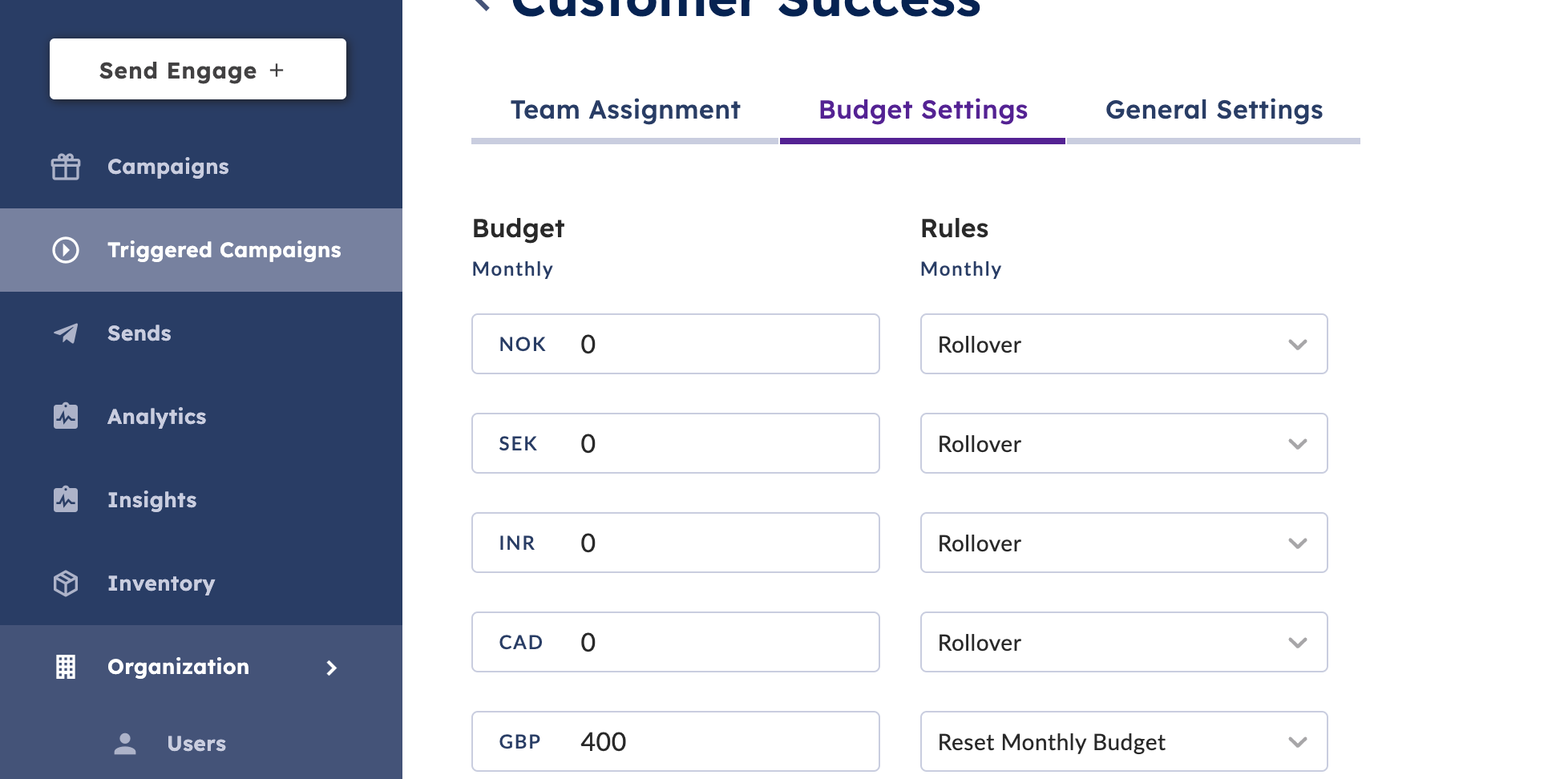 Note : In case of expired sends the unclaimed budget will always be added to the sender
General Settings to change the team name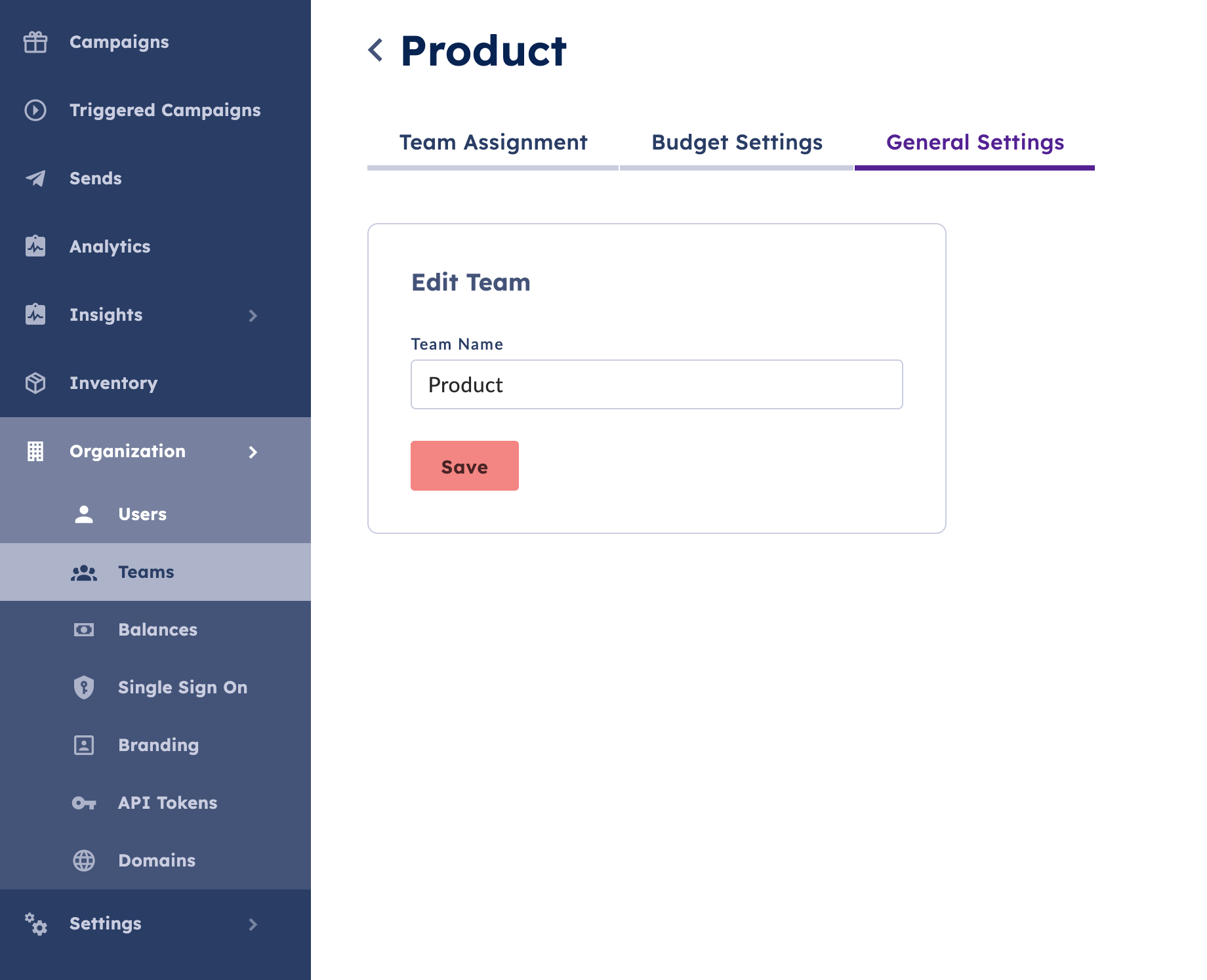 ---
It's very easy to add a new user. Just follow these steps :
'Add User' and enter the user details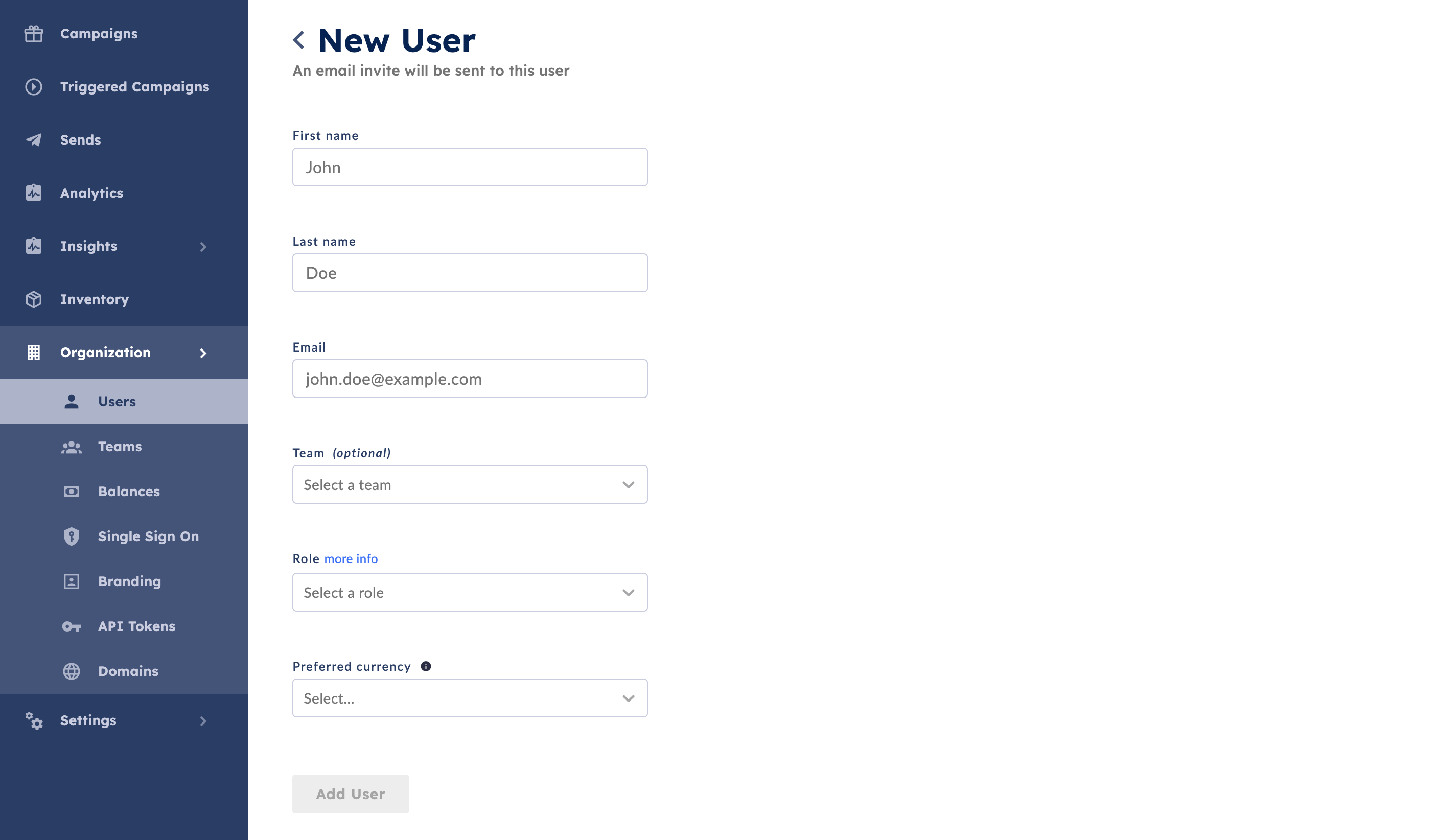 Once a user has been created, an email invite will be sent to the user to create a password. If you have already created a team you can also include the user in the right team directly from this 'add user' page.
Note : the login link sent via email will expire after 48 hours. In case the link has expired please use this guide to reset the password.
---
User balances
If you click the 'organisation' tab you can also access the 'User Balances' page. Here you can see all the users that have access to the Reachdesk platform, which team they belong to and the available balance in each currency.
If you need to adjust a user's credit, just click on the 'adjust credit' button and choose if you need to credit or debit a certain amount. Then select the right currency, insert the due amount and don't forget to click 'adjust credit'.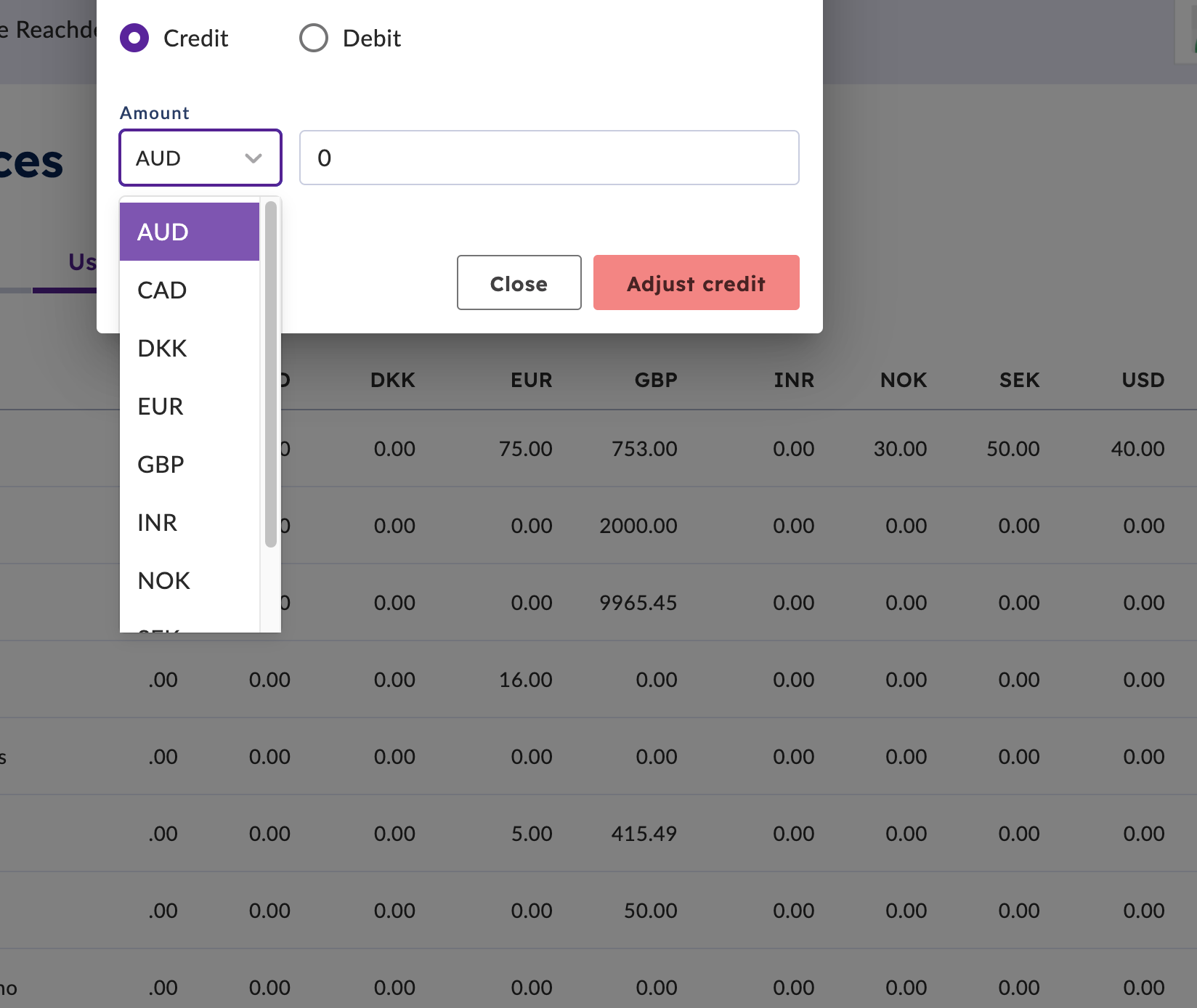 Please remember that anytime an admin decides to 'debit' or 'credit' an amount to a user, that amount will be respectively 'accredited' to or 'deducted' from the company balance.