This article walks through how to connect your Eloqua instance to the Reachdesk platform.
Step 1: Connecting the two platforms
Head into Reachdesk > Settings > Integrations > Link Eloqua Account. This will ask you to login and accept Reachdesk's access. Congrats, the connection has been made!
Step 2: Download the Reachdesk App
Install Reachdesk application here. This needs to be done just once for any one instance of Eloqua.
To see your installed app click the cog on top right menu, then "Apps".
Step 3: Create your campaign
1. Create a new multi-step campaign.
2. Define your audience via a segment, or pick the decision criteria you'd like to use to send your Reachdesk campaign.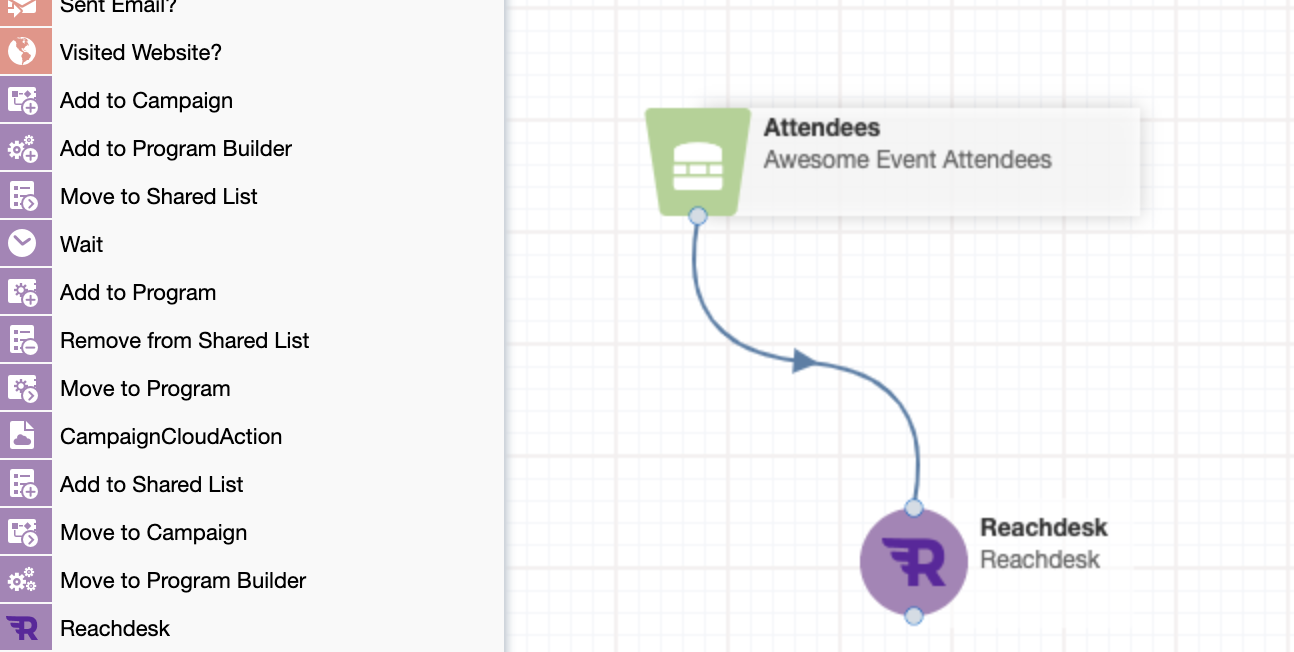 3. Search Reachdesk under Campaign steps, and drag the 'action' block onto your canvas - remember to to 'star' this app so it appears on your Campaign Steps all the time.
4. Hit 'configure the cloud action' and pick your Reachdesk campaign.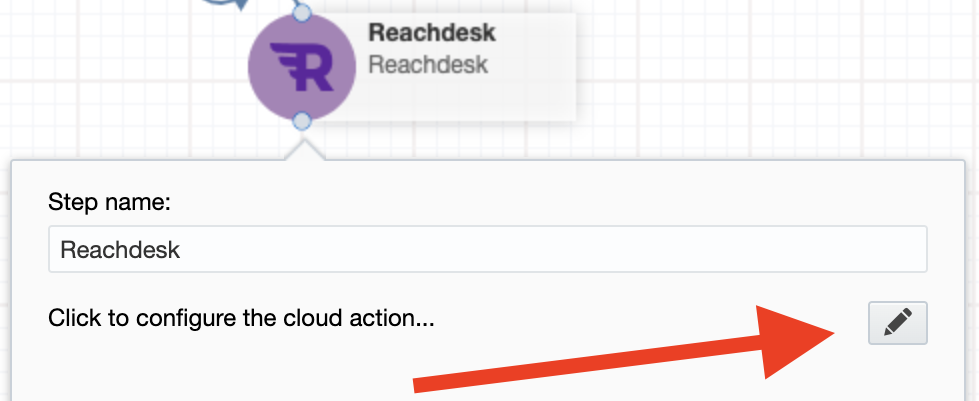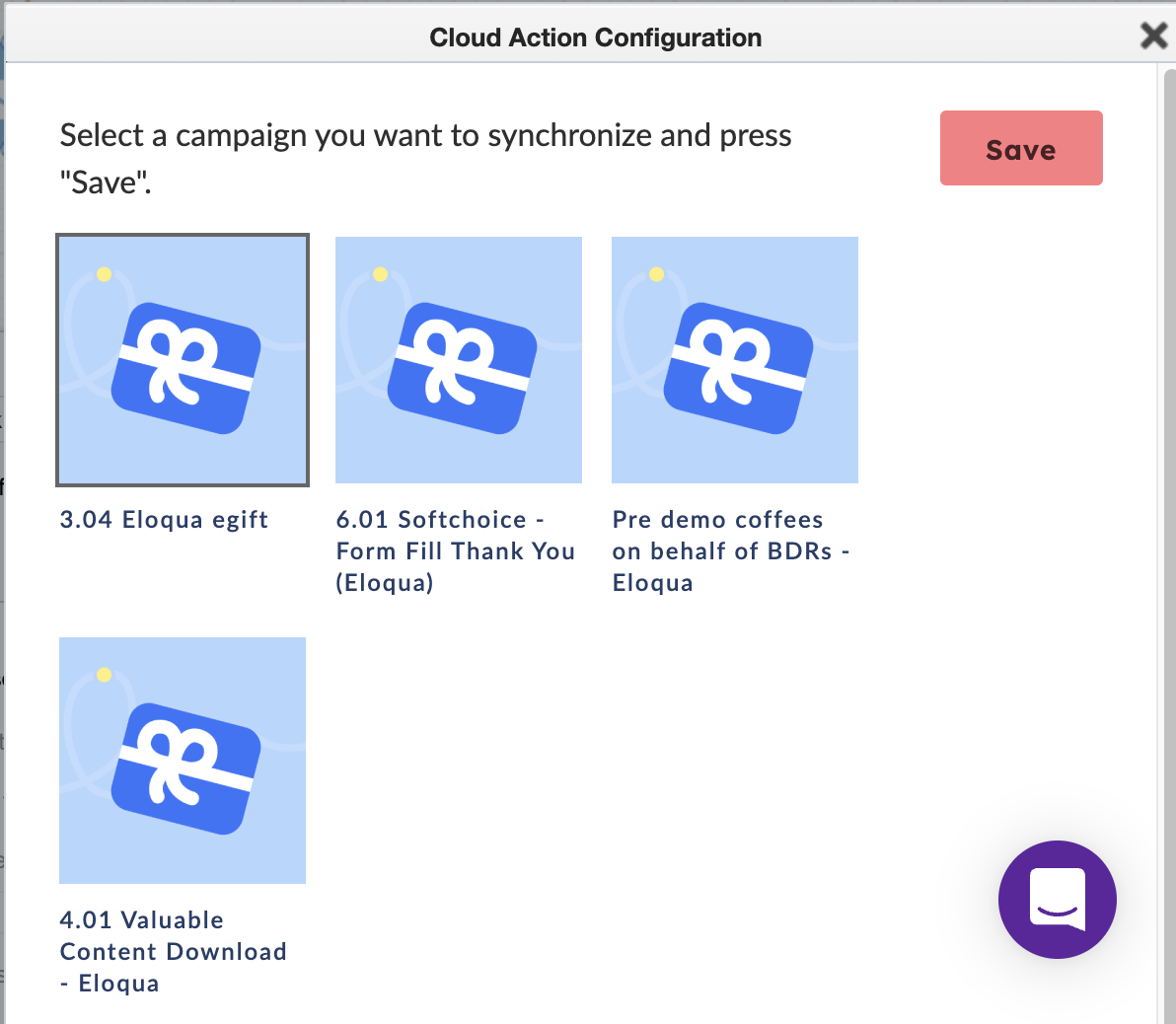 5. Add additional steps or activate, and you're good to go!
Step 3: Test, test, test!
You're ready to get testing, treat yourself to a coffee to check everything is working!