How to prepare our warehouse to receive your new inventory
Now that you've created a ship notice in Reachdesk it's time to get your items ready to ship to the warehouse!
When preparing your shipment count all items packed and send the exact quantity noted on the ship notice. Mindfully wrap and protect with filler such as bubble wrap so nothing's damaged during transit.
Any package weighing more than 20kg (45lbs) should be marked "Heavy Weight" somewhere on the package. We are unable to store individual items larger than 30kg (66lbs).
Perishable items should have a clearly labeled expiration date, either in MM-YYYY or MM-DD-YYYY formats. If you think that you have items that require certain temperature regulations, such as plants or food, partner with a Customer Success Manager to find the best solution.
If you're sending more than one type of item type (such t-shirts and coffee mugs) make sure they're packaged separately. Keeping one SKU (inventory item) number per package. This means you shouldn't send any package(s) that have a mix of different items inside of 1 package.
Print out the ship notice you created in Reachdesk and place it inside the package. A sticker or notation on the side of the package is also helpful.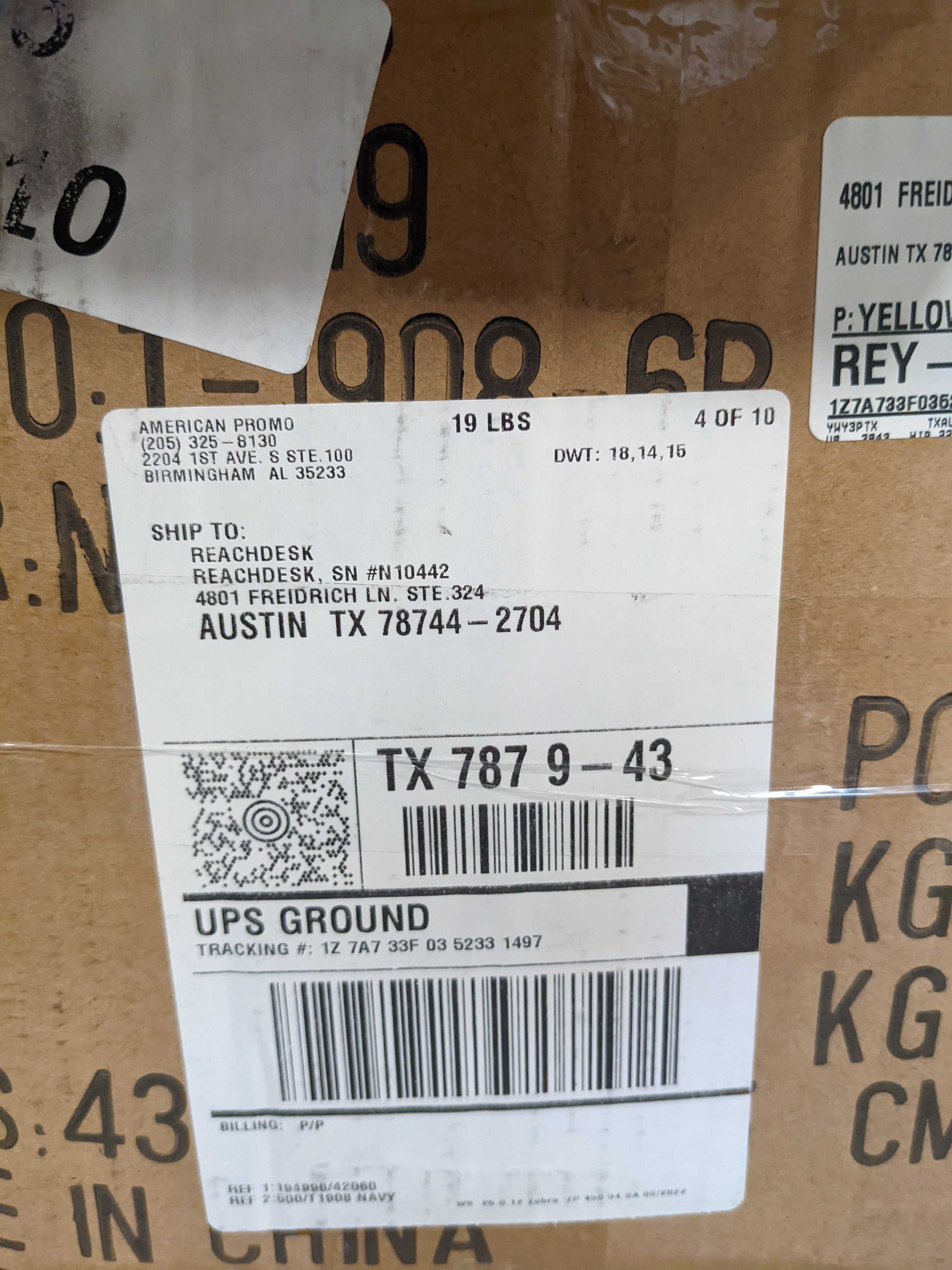 Once your package arrives to our warehouse it takes around 3-5 days to show up in your inventory. Providing us with an ETA and tracking numbers helps speed up processing times.
Customers are responsible for any import tariffs and customs fees that may be incurred during shipping.