To control access and permission in the platform, users can be assigned to different roles.
Admins - has full access to the platform.

Campaign Manager - can create and manage campaigns and has very limited org management access.

Senders - can send campaigns and view their own sends only
Please find the different roles and permissions below. How can I view these roles?
Organization > Users > Refer to Role column
How can I update these roles?
Click Edit against an Active User, then update the role.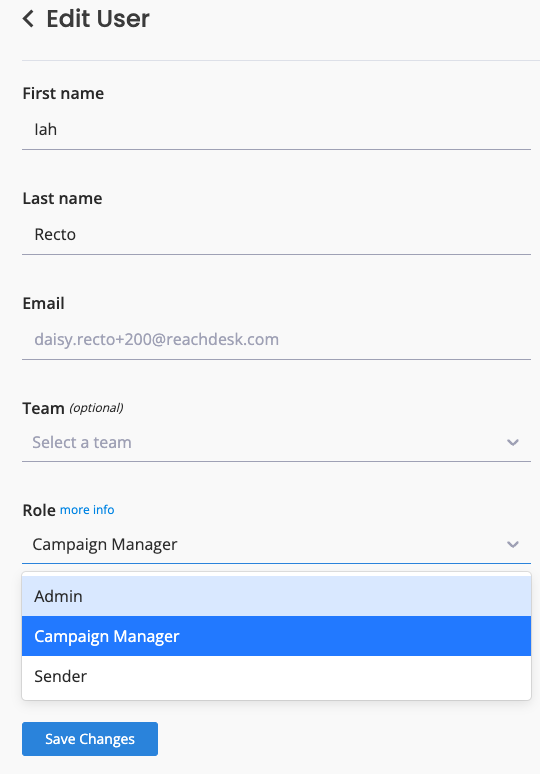 Who can update these roles?
These are only available for admins in the platform.