Our research shows that personalisation is one of the best ways to boost your win rates. Reachdesk now enables you to to choose from millions of Amazon items to create relevant, meaningful sends that your prospects will value.
Create an Amazon e-Giftcard send to the value of the item you want to send.
Find the gift you think is perfect for your recipient on Amazon. Example: I know my recipient is Star Wars mad, but also has just had a baby, so is a little sleep deprived. I want to suggest he uses my gift card to redeem this Baby Yoda Sleep Mask.
Copy the URL of the sleep mask from Amazon.
Click the Amazon button in the email editor. Enter your URL, and the text you'd like to link out to the gift: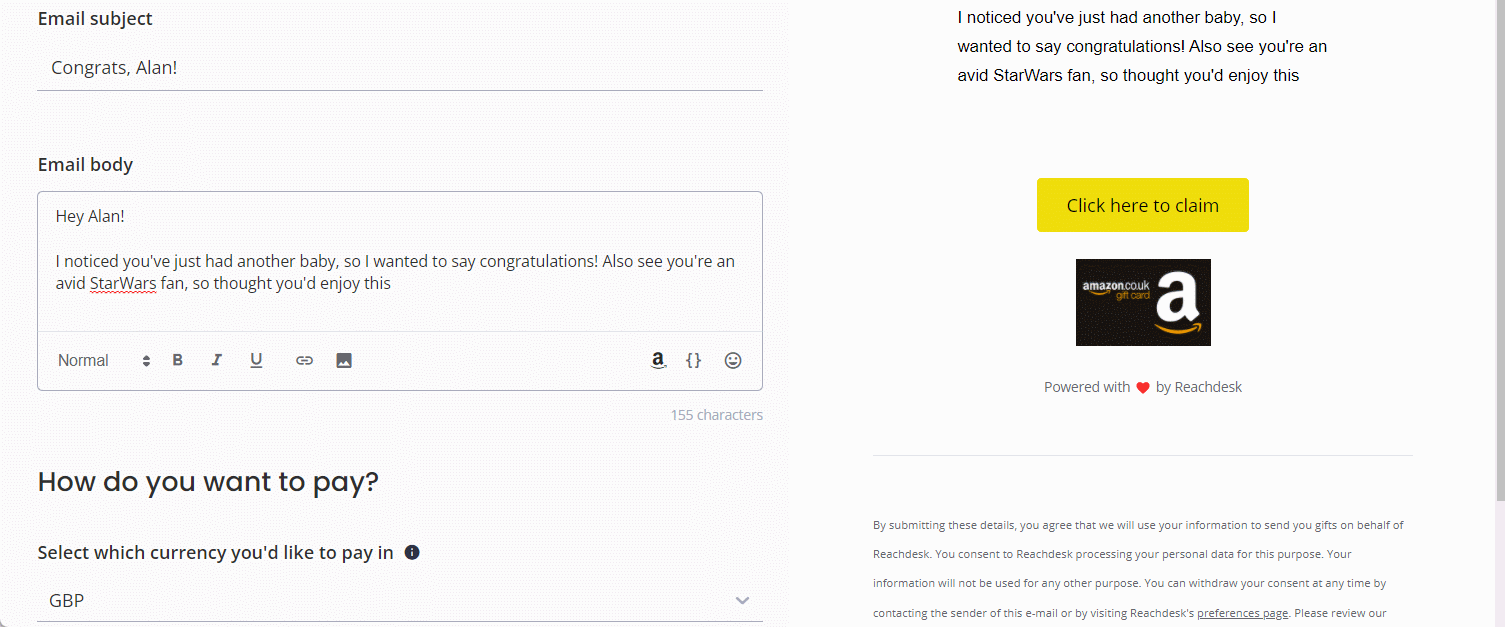 4. We'll pull in the first image of the gift from Amazon, and link out to the gift in the text you choose to display above.
5. Finish editing your email, and you're good to go!
Notes:
Recipients will still need to redeem the Amazon gift card, and their gift, separately.
We will only show this button on the editor when you are sending an Amazon gift card.