This article will show you on how to set up a non triggered campaign in Marketo with the help of a webhook triggered campaign request.
As a Marketo user it is in particular cases useful to keep the control and check your selection criteria prior to triggering a Reachdesk campaign.
You are in control using the following steps!
Step 1:
Create your Smartlist with the Relevant Marketo Filters.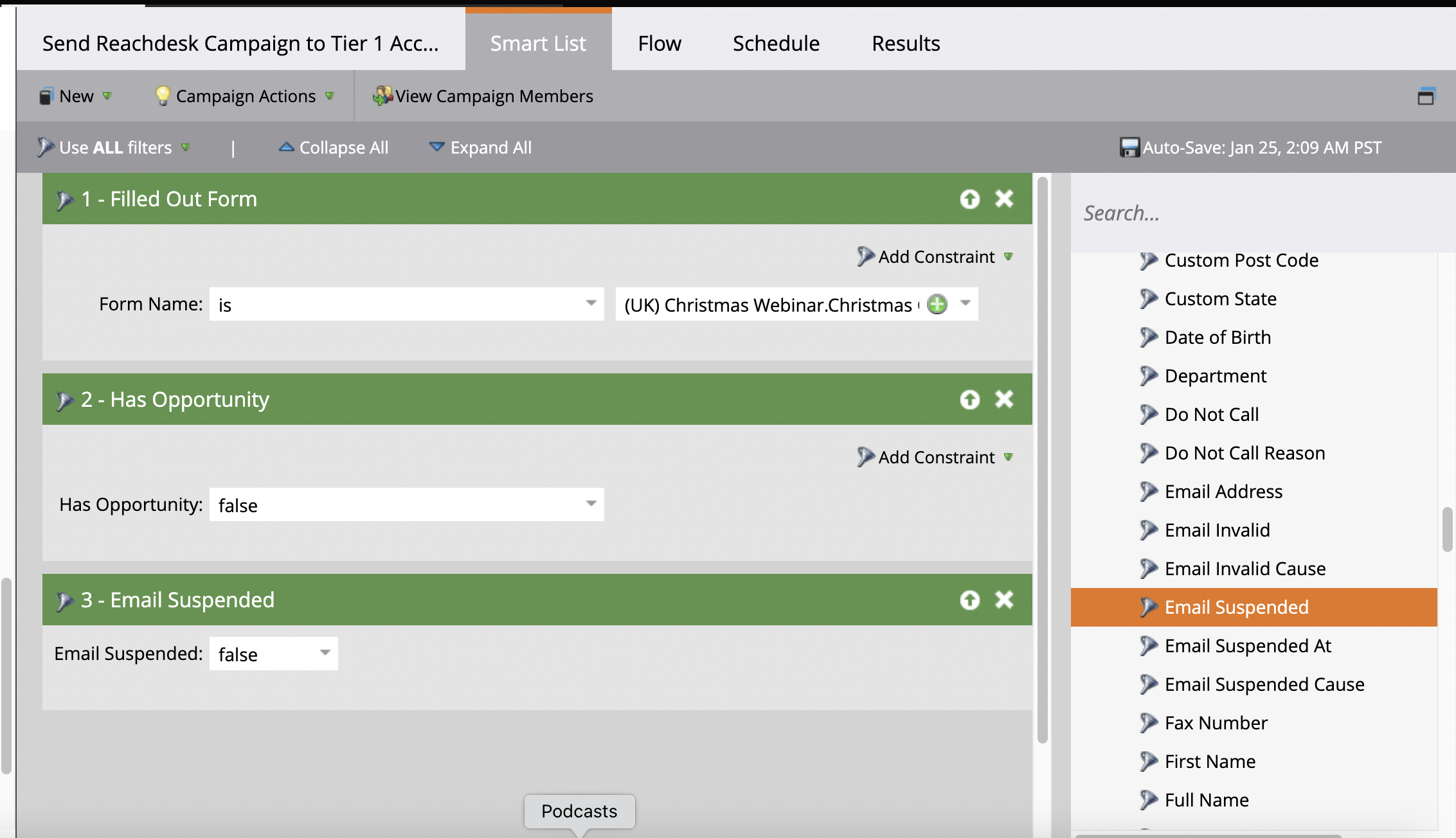 Step 2.
In the Flow add the Reachdesk UUID Change Data Value.
Instead of Requesting a Webhook, you will request a Campaign that contains the Webhook.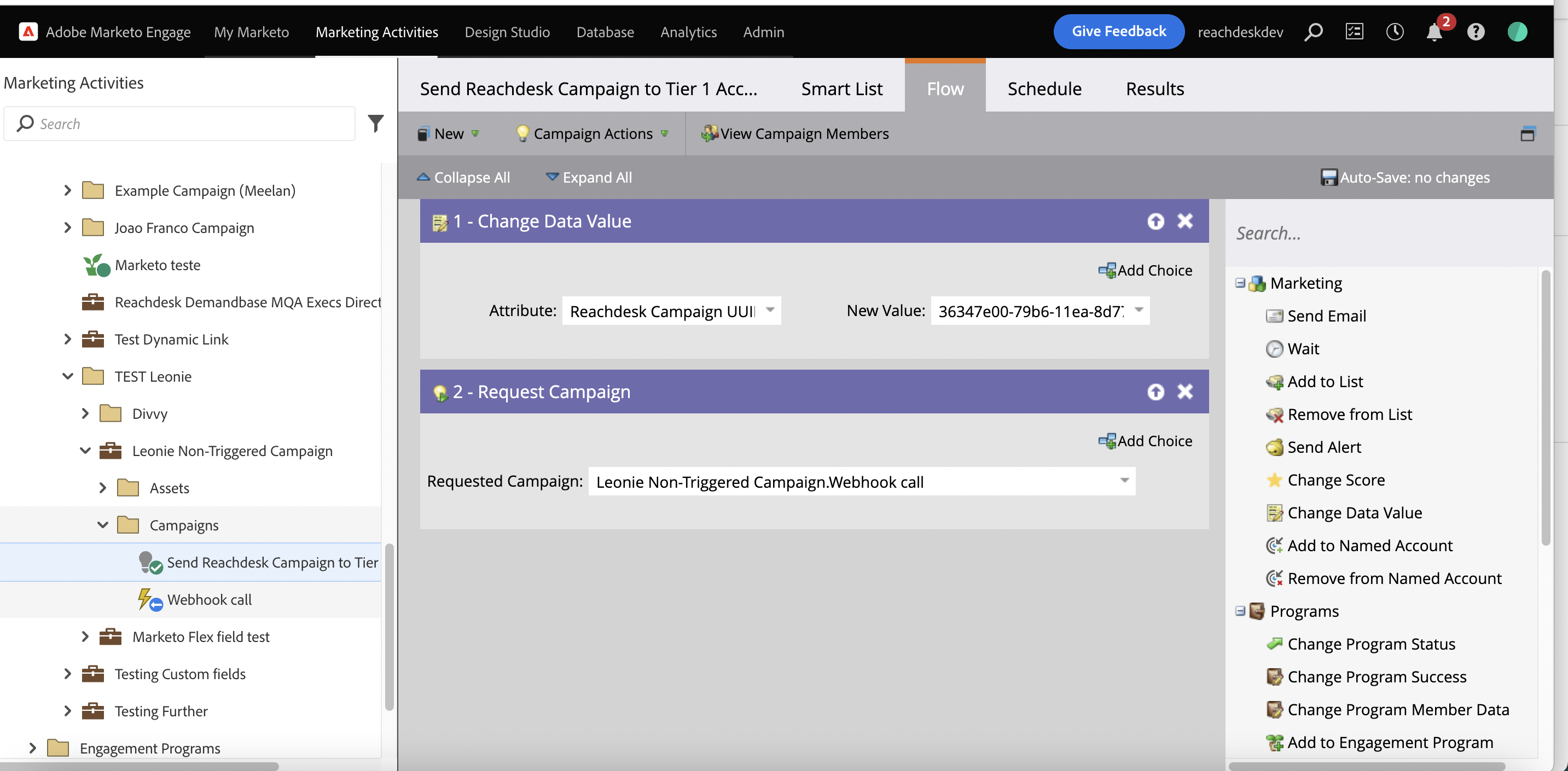 Step 3.
Create a Triggered Campaign calling the Webhook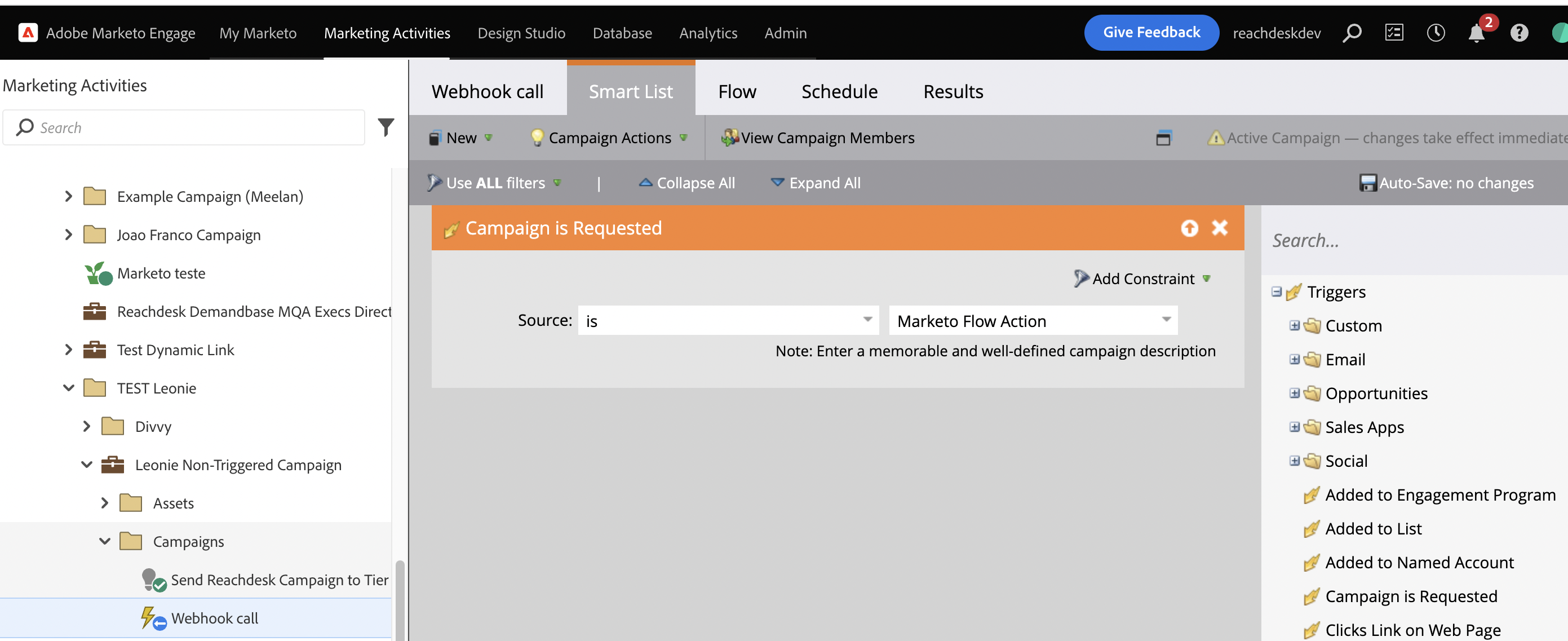 Step 4.
Add the webhook call to the Flow.

You are all set now to use a Non-Triggered Campaign with the help of a Webhook Triggered Campaign.
If you have any questions or would like to have more information on our Marketo integration, please get in touch.