Sending 1-2-1 Campaigns via Marketo
If you'd like to send gifts on a 1-2-1 basis (not triggered) via Marketo, you can do so using our Marketo integration dropdown, which appears in the recipient step of the send flow: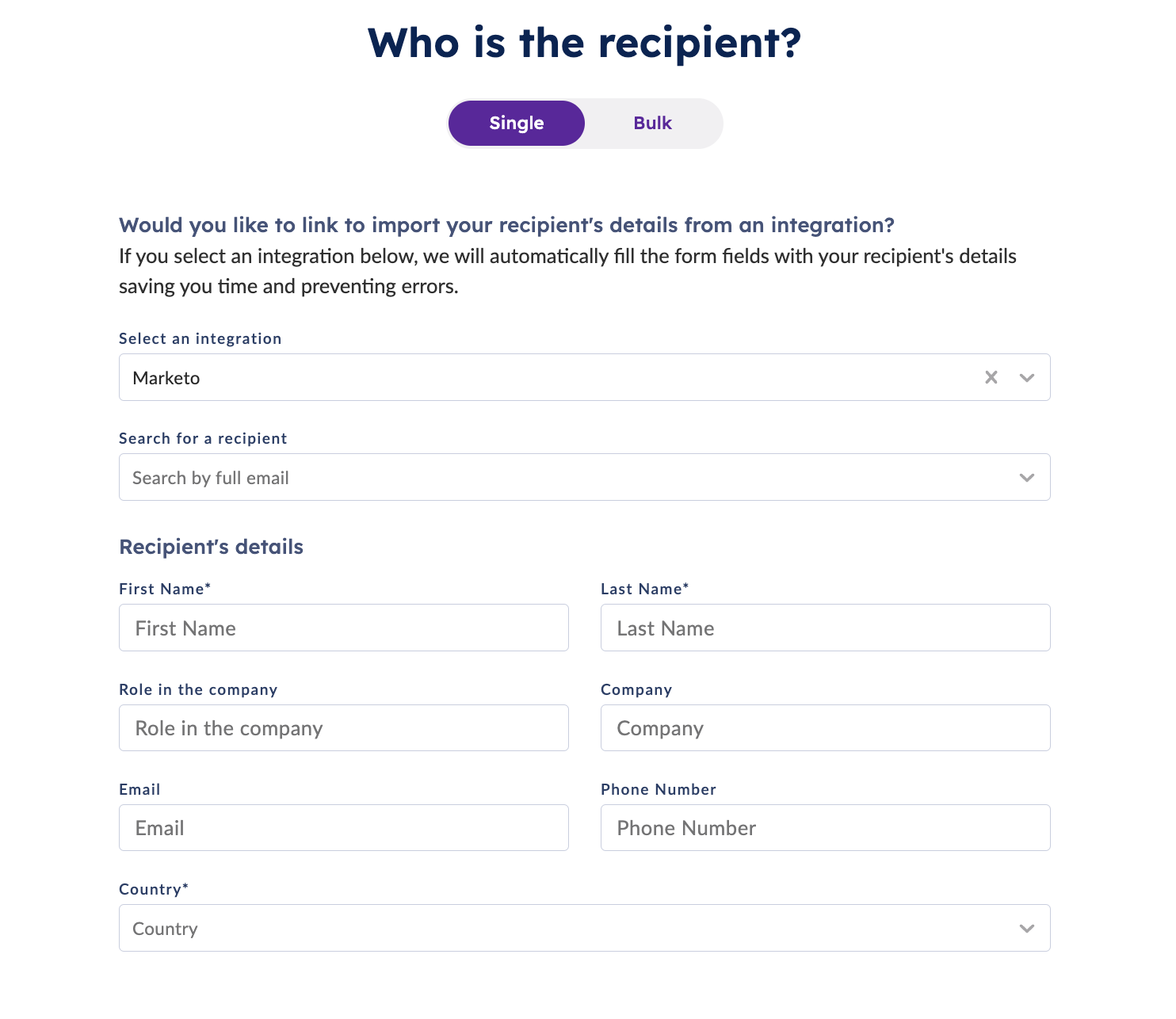 Simply pick 'Marketo' as the integration you want to use to find your recipient, search your recipient by their full email, then we'll find your recipient and fill the details for you.
Syncing Manual Campaigns to a Marketo Program
Using the 'Sync gift activity' in your campaigns, you can also track sends from manual campaigns back to a Marketo program. Pick your program, map your statuses, and away you go!
Need to know
You do not have to send via Marketo (by selecting the integration and pulling in the recipient) for a recipient's status to be changed and synced back to your Marketo program! When you send a campaign that is synced to a Marketo program, we will look for that recipient (by email) in Marketo, and update their program status accordingly. This is important if you're using Reachdesk landing pages, as you can now add your recipients to your Marketo programs.