🚀 New
1) 👥 Team Objective
Is the team focused on closing deals, growing existing accounts or retaining talent? Adding a primary objective (in the team set up area) will ensure that Senders within each team see relevant insights and recommendations!

All new teams will have this mandatory field. If you already have teams, please don't forget to edit each one and add the Objectives, so all of your teams receive the most relevant insights.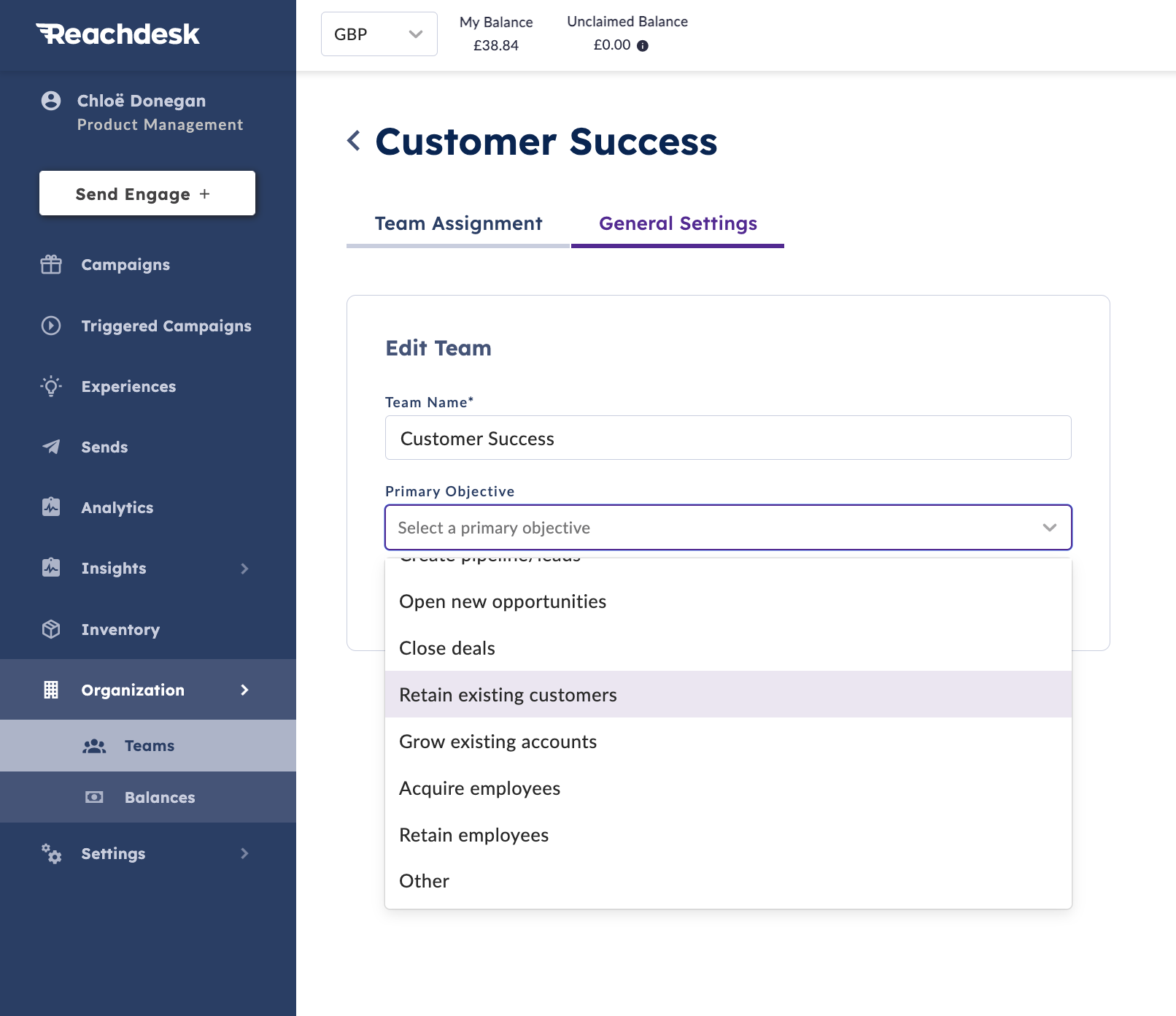 2) New Recipient tab
In the Insights area, you can now see how much has been spent on each recipient over time, see how engaged each recipient is with your gifting and how valuable each recipient is to you!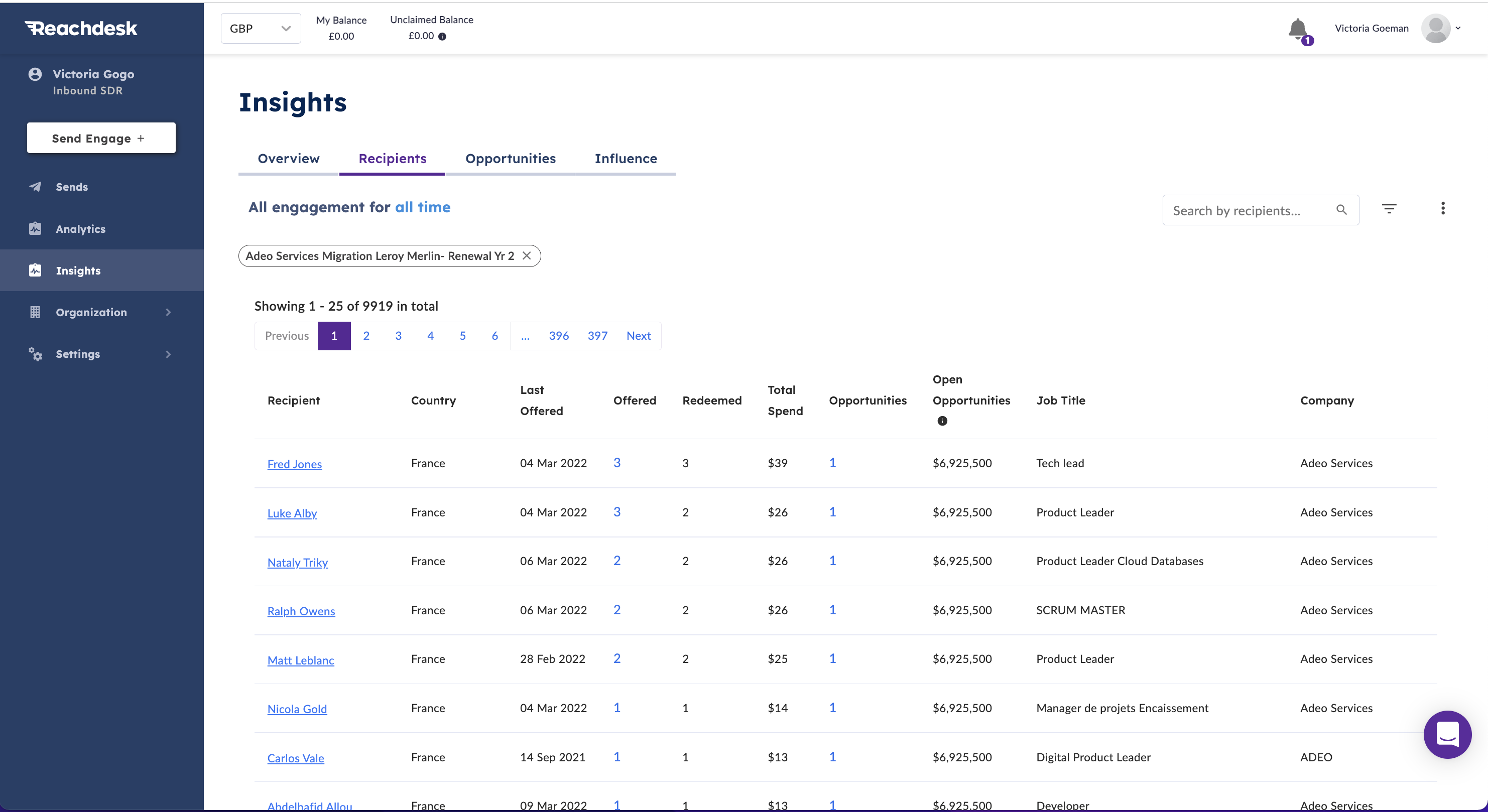 3) 📓 Enable Campaign Manager to manage Inventory and Ship Notices
Campaign Managers can now do the following:
View Inventory
Add an Item
Update an Item
View Ship Notices
Create Ship Notice
Update Ship Notice
Note that only admins will have permission to delete an item.
4) 📤 Remove user deactivation email sent to all admins
Previously, when a user was deactivated in the platform or in the admin portal, all admins received an email alert. This has now been updated so that only the admin who deactivated the user will receive an email alert if the deactivated user has a remaining balance that is moved back to the company balance.
5) ✍️ Require Admin Approval on Standard Campaigns
If you'd like to have sight of or restrict what your users are sending, and to whom before it is sent out, this is the tool for you.


This feature enables admins/campaign managers to switch on 'Require Admin Approval' on particular campaigns. Engages/sends using campaigns with this feature toggled on will not be sent until an admin/campaign manager approves them. Check out this video tutorial.
6) 🔍 Filter Sends Tab by Recipients
Customers can now filter the Sends tab by recipient!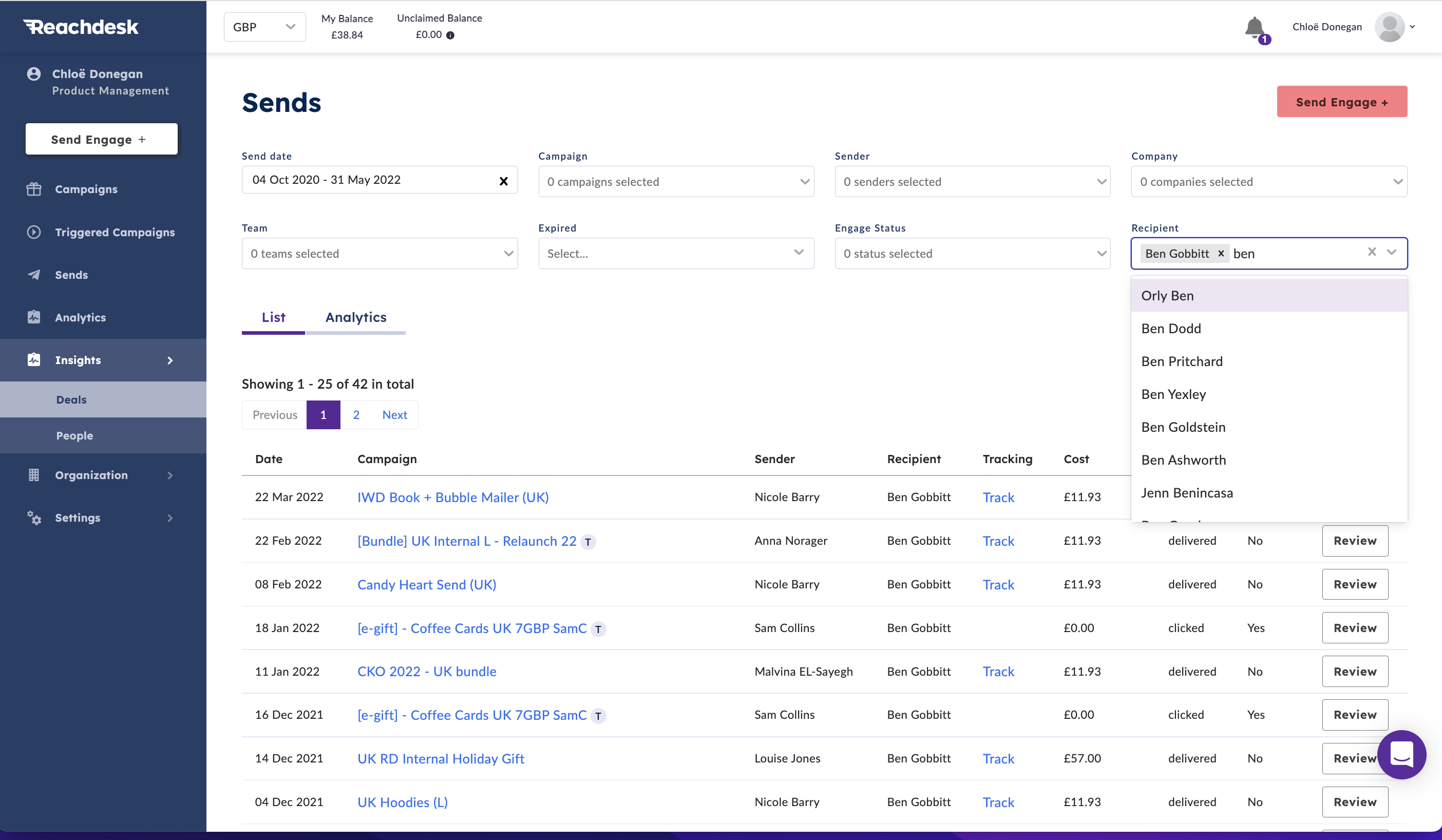 🌟 Improvements
1) 📭 Send 1-2-1 campaigns via Marketo and sync non-triggered campaigns to Marketo programs.
We have now enabled the sending of non-triggered campaigns via Marketo. This also means that syncing recipients back to a Marketo program now WORKS.