What are team wallets?
A team wallet is a wallet that can store credit specific to a team.
Who has access to team wallets?
Only admins have access to team wallets
Where can I see my team wallets?
Go to Balances > Wallets > Team Wallets

Go to Teams > Select a Team > General Settings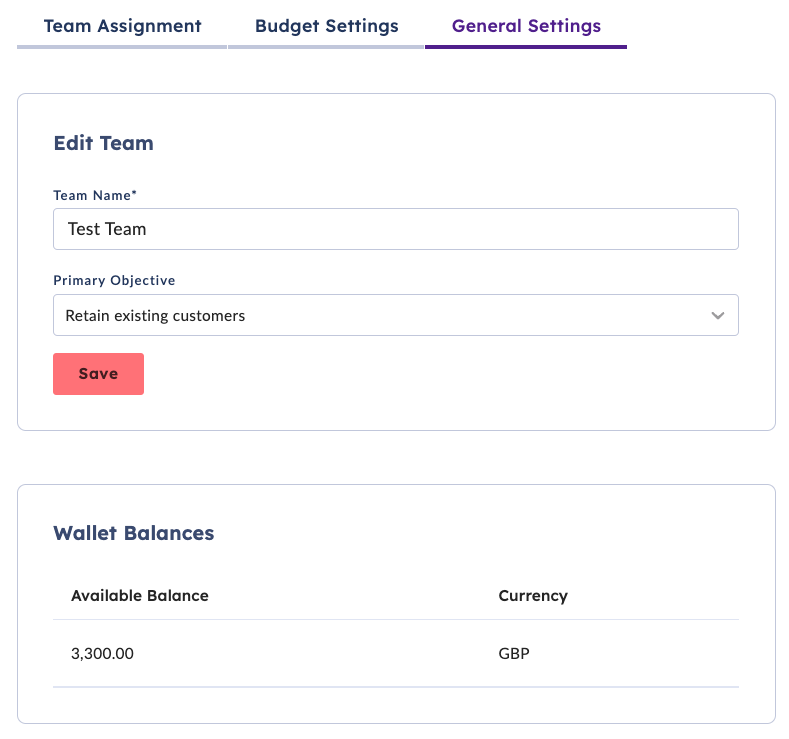 I've gone to those pages, but I can't see my team wallets.
This means you have not added credit to a team wallet yet. Please follow the instructions below on how to add credit to a team wallet.
What information does the team wallet have?
You can only see the following:
Wallet's name - Combination of the Team Name and the currency for that wallet
Wallet's currency - This is the currency of the funds that are stored in the wallet. Note that the currency cannot be changed once the wallet is created.
Wallet's Available Balance - This is the amount of money that can be transferred to other wallets, or allocated to users within the team.
How can I add credit to a team wallet?
Go to Balances > Add Credit > Select Team > Populate required information > Send Invoice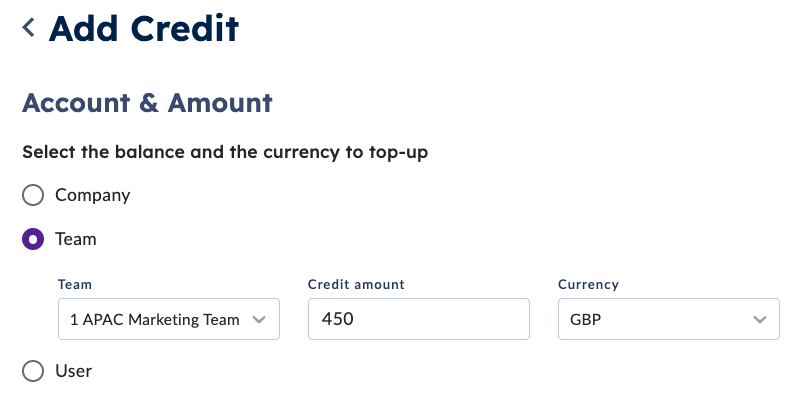 Note that the team has to exist in order to add credit to it.
How can I transfer funds from a Team wallet to users?
Funds can be allocated per month via the team's budget settings
You can select the Team Wallet as the Wallet Source for the budget rule. In this example, 200 GBP will come from the team wallet every month and will be allocated to users within that team.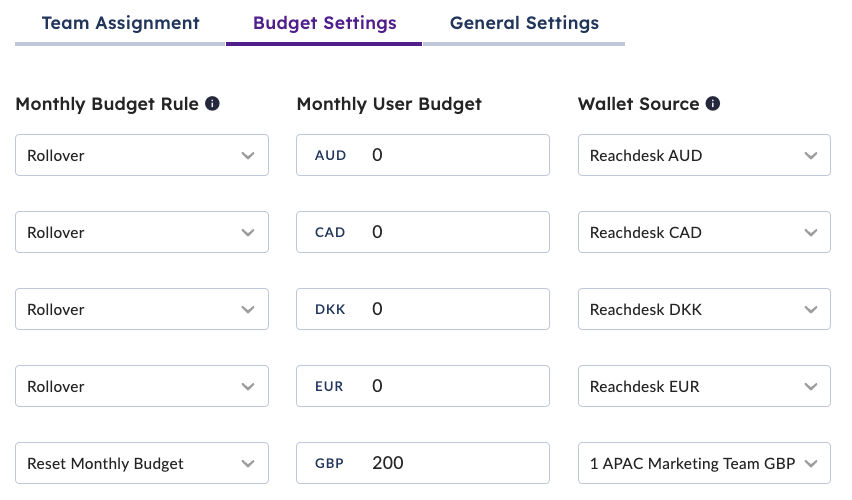 What if I want to allocate a specific amount, or transfer funds from another wallet?
This feature is coming soon! We are working on releasing a feature that will let you transfer funds from Team Wallet to User Wallets and vice versa, and Team Wallet to Company Wallet and vice versa.
How can I track the funds that have been moved from one wallet to another?
This can be accessed in the Balances > Transactions page
You can filter by Wallet Source (where the money came from) and Wallet Destination (where the money went).