🚀 New
1) Export Inventory as CSV
Summary: Admins and Campaign Managers can now export details about their inventory as a CSV. The "Export Items as CSV" button will appear on the top right and it will generate a CSV file of items in the warehouse selected. The file will include the following:
SKU
Name
Description
Quantity Available
Tariff Code
Item Value
Item Value Currency
Manufacturing Country
Accepted Terms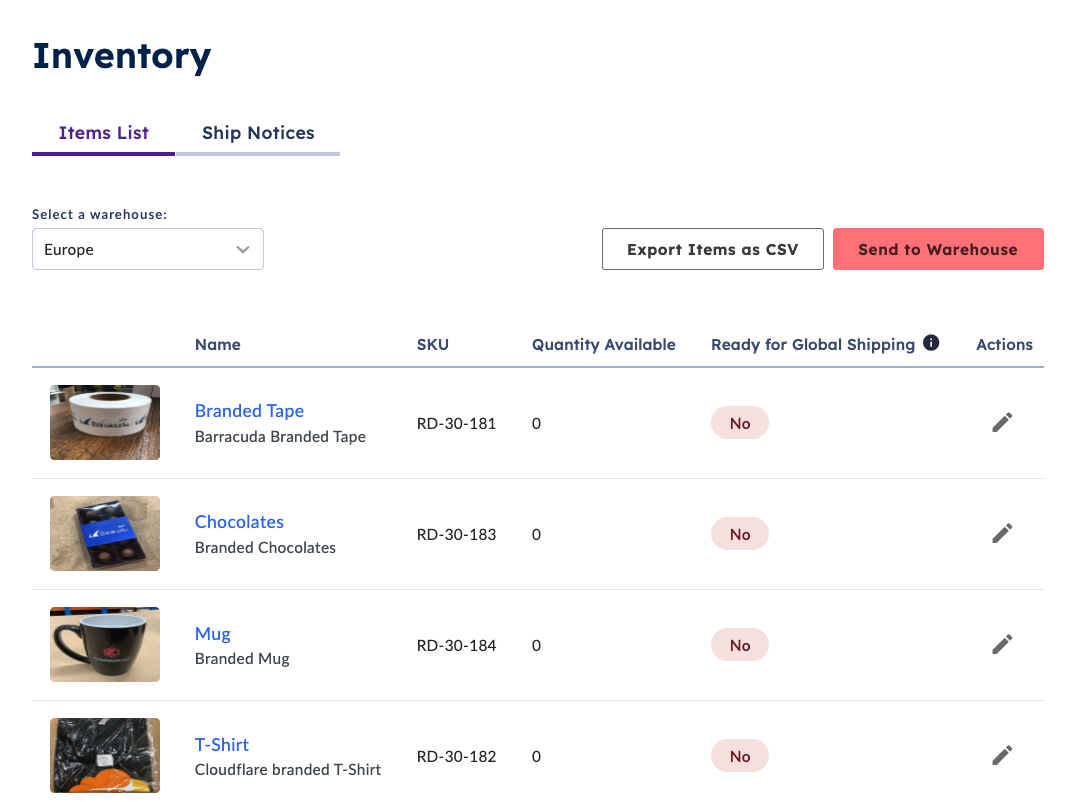 2) Send Anything from the Marketplace
Summary: Senders can now send any gift from the Marketplace within a budget defined by an Admin/Campaign Manager. This means Admins no longer have to preempt and set up a campaign for every gift, and Senders now have more flexibility to pick the most relevant gift within the Marketplace for their recipient.
Documentation:
Demo: Video here
3) Enable Tracking for Ship Notices
Summary: All Admins and Campaign Managers will be able to input the courier and the tracking number of the shipment when creating and updating a Ship Notice. This will enable our Logistics and Warehouse teams to quickly identify incoming shipments based on the provided tracking and reduce the need for manual follow ups from our Support team while troubleshooting delayed shipments.
Demo: Video here