A short help document which showcases how Reachdesk can fit seamlessly into your Hubspot instance, and propel your campaign efforts.
Connecting Hubspot with Reachdesk takes one simple click. Once in the Reachdesk platform, navigate to Settings > Integrations > Hubspot. Hit 'Link Hubspot Account', you'll be taken through to Hubspot to login and then back to Reachdesk, where the connection will now have been made.
After the successful connection (for each user), the Reachdesk platform pushes a custom event to the Contact's activity feed for each direct mail send
The event gets updated with that activity accordingly the Reachdesk status.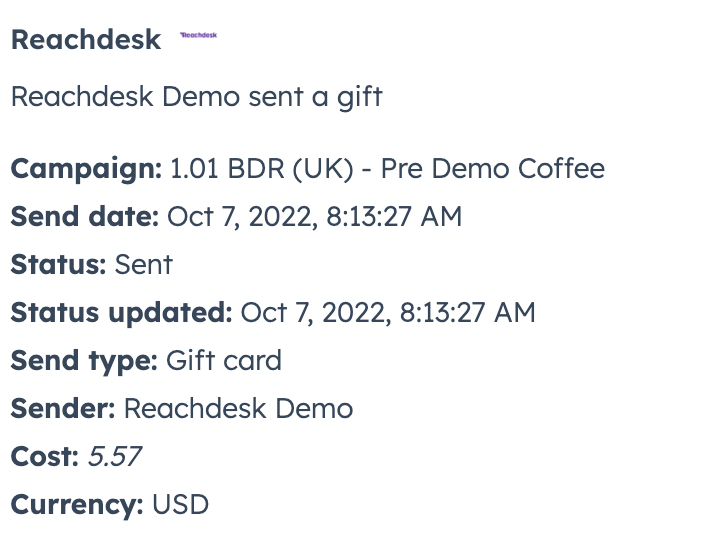 Please note: Reachdesk pushes ONE event for each gift send to help stay on top of things. So the "Status" in the event will update accordingly (and no new event will be created), the respective date noted in the "Status Updated" date field.
Please make sure you tick the box "Reachdesk" in your activity tracking to see the status updates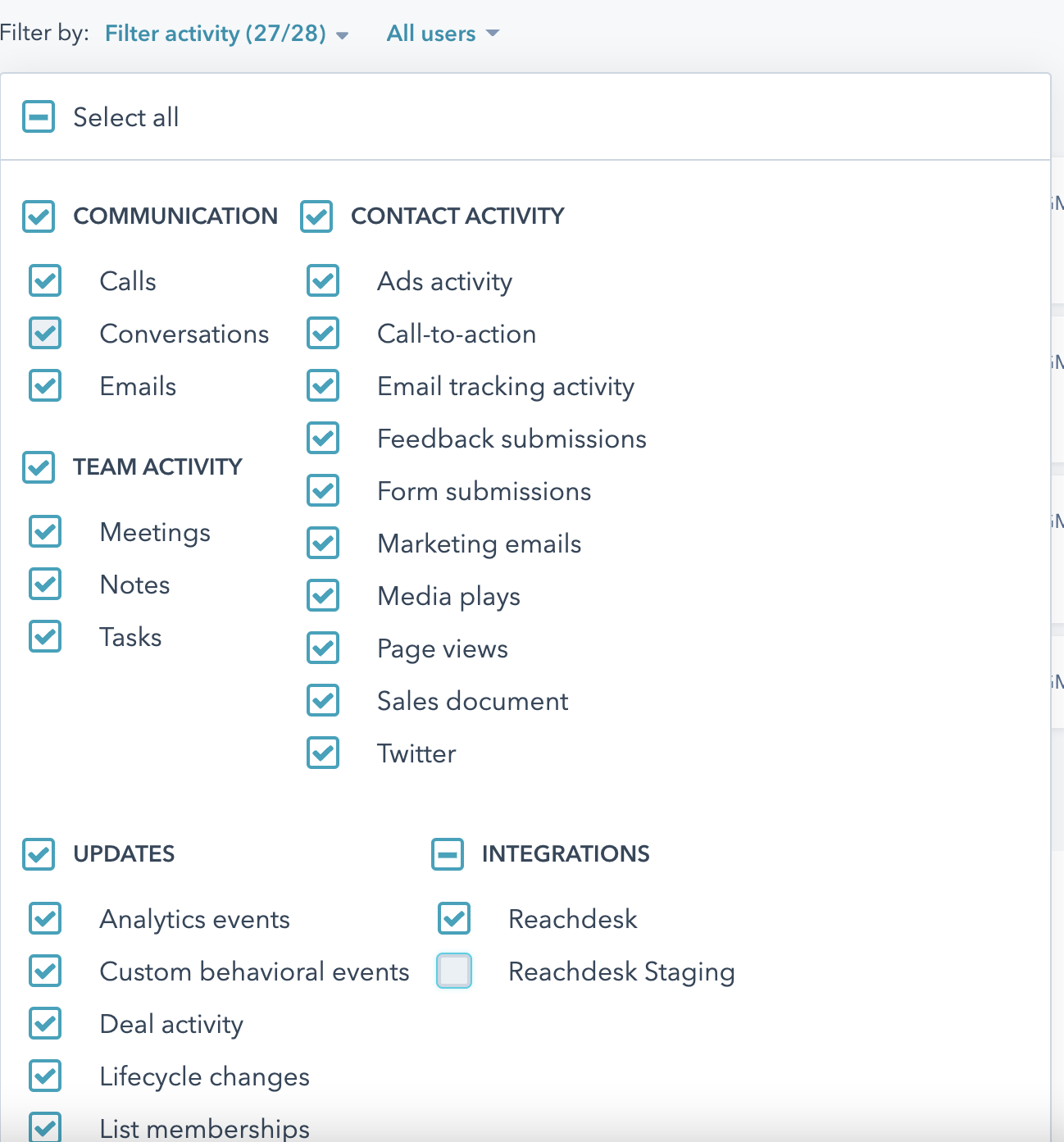 Using Reachdesk in Hubspot
There are three main ways that you can use Reachdesk in Hubspot. The video below demonstrates methods 1 & 2, they are:
Using the Hubspot Plugin: simply find a contact that you want to send your Reachdesk campaign to, hit the Reachdesk plugin in your extensions (top right hand corner of your browser), and follow the prompts to send your campaign.
Using as part of a workflow: you can send a Reachdesk campaign based off of any trigger in Hubspot. Simply select your enrolment criteria, choose 'Send a Webhook', grab the webhook generated within your Reachdesk campaign (under Campaign Trigger - connector needs to be Hubspot), paste it in under method 'Post', and activate.
Dynamic link: Under triggered campaigns you can select the option 'Create Link for multiple use (for full details see this help article). This link you can slot into your own Hubspot emails and therefore send it out of your own Hubspot platform.